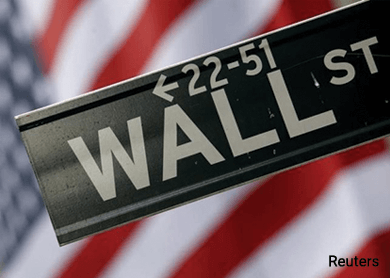 (June 20): U.S. stocks fell on Friday ahead of a summit next week that could decide whether Greece will need to print its own currency and ditch the euro.
Euro zone leaders are scheduled to meet on Monday night in a last-ditch effort to reach a deal with Athens. As bank withdrawals across Greece ballooned to about 4.2 billion euros this week, the European Central Bank boosted its emergency funding for Greek banks.
Friday's decline in stocks "has to do with the meeting on Monday," said King Lip, chief investment officer at Baker Avenue Asset Management in San Francisco. "It's sort of the last lifeline they are going to throw out to Greece and people are selling ahead of that because of the uncertainty."
Lip said, however, that any sharp selling because of developments on Monday could be yet another buying opportunity for investors in U.S. stocks.
"If Greece leaves the union, that removes an uncertainty and is actually good for the markets over the long run; if there is a resolution, that is also good," said Lip. "In some way, whatever happens on Monday is a win-win and (a market selloff) is a buyable dip."
The Dow Jones industrial average fell 101.56 points, or 0.56 percent, to 18,014.28, the S&P 500 lost 11.48 points, or 0.54 percent, to 2,109.76 and the Nasdaq Composite dropped 15.95 points, or 0.31 percent, to 5,117.00.
For the week, the Dow gained 0.6 percent, the S&P added 0.7 percent and the Nasdaq, which had closed at a record high on Thursday, rose 1.3 percent.
Utilities led the S&P 500 decline in percentage terms, down 1 percent as a group after gaining 2.7 percent over the previous three sessions.
A market debut fizzled, with shares of 8point3 Energy Partners down 2.4 percent at $20.49. It offered 20 million shares that priced at $21, the top-end of the filed range.
ConAgra Foods' shares jumped 10.9 percent to $43.37 after activist hedge fund Jana Partners took a stake in the company. ConAgra's peer Pinnacle Foods rallied 8.6 percent to $46.81 after earlier hitting a record high of $47.21.
Macerich slumped 6.8 percent to $76.87. Sources told Reuters Simon Property Group was selling its ownership stake in the No. 3 U.S. mall operator. Simon fell 1.3 percent to $179.48.
KB Home rose 9.4 percent to $16.37 after the homebuilder's quarterly results beat estimates.
Declining issues outnumbered advancing ones on the NYSE by 1,788 to 1,257, for a 1.42-to-1 ratio on the downside; on the Nasdaq, 1,557 issues fell and 1,254 advanced for a 1.24-to-1 ratio favoring decliners.
The S&P 500 posted 29 new 52-week highs and 2 new lows; the Nasdaq recorded 161 new highs and 40 new lows.
About 7.9 billion shares changed hands on U.S. exchanges, above the 6.03 billion daily average so far this month, according to BATS Global Markets.