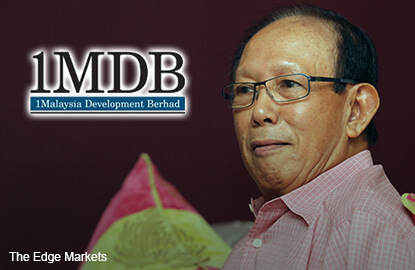 KUALA LUMPUR (Aug 10): Malaysia's former Deputy Prime Minister Tun Musa Hitam said 1Malaysia Development Bhd (1MDB) concerns had left many issues affecting Malaysians unattended.
Musa, who launched his book Frankly Speaking here today, said in a press conference the country is heading downhill as 1MDB took centre stage.
"The speed is slow but it could develop into a fast slide. There are too many new normals in the country.
"There are shootings in broad daylight. So much violence. We are all concerned," he said.
Sultan of Perak Sultan Nazrin Muizzuddin Shah graced the book launch.
Musa was deputy prime minister from 1981 to 1986.