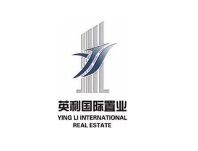 SINGAPORE (Dec 31): Ying Li International, together with its substantial shareholder China Everbright and other investors, will invest RMB7.2 billion ($1.4 billion) in a mixed-use development project in Beijing, marking the Mainboard-listed property group's maiden foray outside Chongqing.  
The project in Beijing Tongzhou district will comprise high-rise premium apartments, office buildings and retail malls with a total gross floor area of about 750,000 sq m, Ying Li said in a statement this morning.
The project has been incorporated into the Chinese government's 12th five-year plan and is part of an area that will be home to a Universal Studios movie theme park, an international healthcare and wellness city and the Renmin University of China.
Pre-sales for the project are expected to begin in 2015.
Ying Li will invest RMB559 million in the development using proceeds raised recently from a share placement and convertible bond sale to China Everbright.
"It is a good start for our alliance with China Everbright to be able to participate in quality developments like this at prime location in Beijing," Ying Li CEO Fang Ming said in the statement.
"We believe that this project will benefit from the integration of the metropolises of Beijing and Tianjin with Hebei province due to its strategic location," he added.
Ying Li shares ended flat at 24.5 cents yesterday.