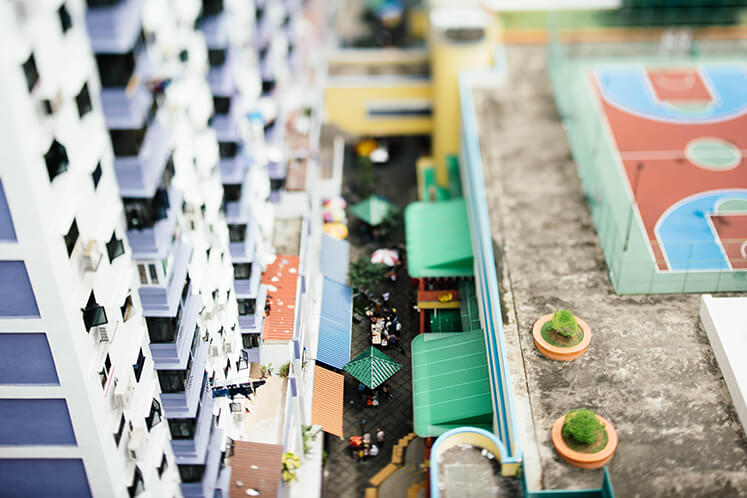 The relationship between economic growth, human well-being and achieving a sustainable future has a long and complex intellectual history. Many perceive unbounded economic growth and sustainability to be mutually exclusive and that striking a balance is near impossible. Our planet's ability to handle all of our needs has come under stress - it has been reported that 60% of ecosystems today are already degraded or being used unsustainably1 .
The global economy must urgently transition away from the linear economy model to enjoy its continued economic prosperity without sustainability taking a back seat. Given its dependency on the finite natural resources for continued growth, this fragile economic model is no longer sustainable. With the global population expected to grow to a staggering 9.7 billion by 20502 , alternatives have to be developed.
Increased transparency, new customer expectations and emerging technologies carry immense opportunities to transform the way business is run. These technologies are driving new ways of creating value in a circular economy, for both emerging and established businesses alike. 
Circular economy model - a feasible alternative
A circular economy is about keeping resources as long as possible in the production and consumption cycle, and thus reducing waste and enabling better utilisation of resources for less negative environmental impact. Simply put, it is an economic model that cares - it improves our well-being and positive social equity, while prominently reducing environmental risks and ecological scarcities.
The circular economy is often described as a restorative and regenerative economic model intending to decouple economic growth from resource consumption. Resource decoupling is achieved when resource productivity improves at a faster rate than economic growth.
With more and more of the population looking to be more environmentally responsible, any company worth its salt have to now think long-term about their value and realise that making a profit "means nothing" unless they scale production in a way that does not harm both the consumers and the environment. Technological advancement has catalysed the development and implementation of circular business models, driving new processes, new communication channels and new operational efficiencies that enable the decoupling of resource use from economic growth across industries and on a global scale.
Getting to a circular economy model
It is not easy to translate sustainable, circular economy principles into scalable change models to drive consistent, innovative outcomes, and often requires a significant amount of unlearning and acquiring new skills, before implementing the circular economy as business as usual - getting to full circularity at once is highly unlikely. The levers of technology, policy and investment are required from the bottom-up to ensure the full value chain of circular opportunities are optimised. Great potential lies in innovation, product design, consumer behaviour and business models, and while eco-industries are important, ultimately, the entire economy has to change.
Progress made
Since the 2015 Paris Agreement, where 195 nations agreed to combat climate change and unleash actions and investment towards a low carbon, resilient and sustainable future, global investment in renewable energy and green building have seen an increase. Global renewable energy investment hit a record high of US$285.9 billion last year3.
Sustainable financing models is proving its popularity amongst the participating nations under the Paris Agreement - the world's first green sukuk under Malaysia's Securities Commission's Sustainable and Responsible Investment (SRI) Sukuk framework was recently issued. The green bond market in particular has seen rapid growth, more than doubling in 2016 to US$95 billion4.
Conclusion
Companies are innovating value chains, reimagining product designs and retooling processes in hopes of transforming their businesses and their relationships to society, fuelled by the technology revolution. Even so, decision makers need to push their thinking beyond viewing circular economy simply as a waste management approach, and realise its relevance to issues such as built environment, mobility, bio-economy, local production and employment in cities. The circular economy model promotes and applies systems thinking in a way that can provide economic, social and environmental benefits, and all the while being supported by an economic rationale for doing so.
The World Islamic Economic Forum (WIEF) provides this platform for nations, decision makers and companies to have a value-neutral discourse. WIEF has been steadfast in its advocacy for inclusive, sustainable and ethical growth through promoting regional cooperation, driving businesses and positively impacting communities. Current and aspiring industry players will have the opportunities to share their thoughts and insights on the impacts and challenges of disruptive change and craft a more sustainable and forward looking global business landscape, at the 13th edition of the WIEF happening in Kuching, Sarawak from 21 November to 23 November 2017.
To be part of this global conversation, please visit https://wief.org/forum/13/.
---
1 https://infocus.wief.org/creating-circular-economy-zero-waste-technologies/
2 https://infocus.wief.org/creating-circular-economy-zero-waste-technologies/
3 https://about.bnef.com/blog/global-trends-in-renewable-energy-investment-2016/
4 https://www.weforum.org/agenda/2017/09/the-money-is-there-to-fight-climate-change/