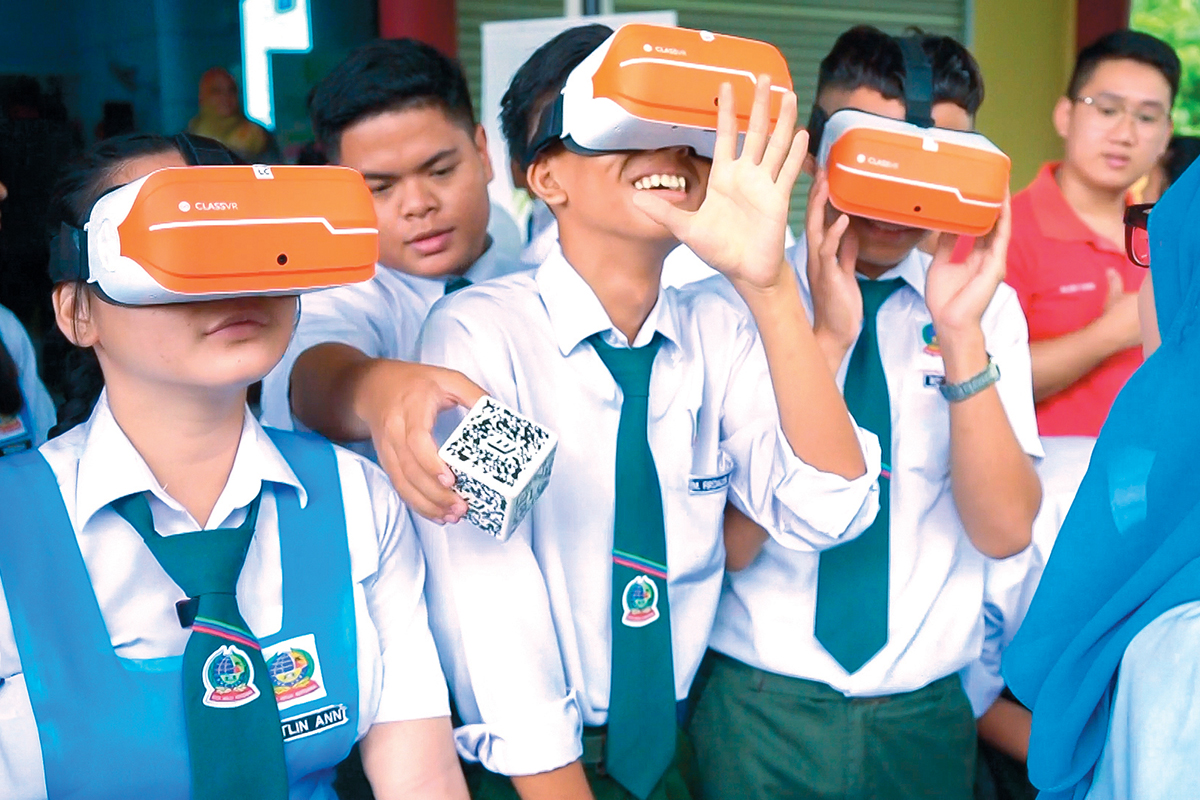 The Covid-19 pandemic has seen even the most conventional industries ­— from events to classroom learning — go online. Technology played a huge role in supporting teaching and learning continuity during the recent lockdowns. And now, it is changing what and how we learn.
According to the World Economic Forum, the education of more than 1.2 billion children in 186 countries has been affected by the pandemic. In Malaysia, school and university closures during the Movement Control Order (MCO) period affected 4.9 million students in schools and 1.2 million in higher education institutions.
While e-learning is now widespread, it is a challenge conducting classes virtually without causing screen fatigue, especially among younger children. More sophisticated technologies such as virtual reality (VR) and augmented reality (AR) are coming into the mix to keep students engaged while being cooped up at home.
Dr Azwan Abd Aziz, the Ministry of Education's deputy director of learning content development sector, education resources and technology division, believes technology in the classroom must go hand in hand with the important role that teachers play in keeping students engaged and motivated.
"The pandemic has accelerated the adoption of digital learning, with teachers using technology to engage with students at home. Teachers, therefore, are adopting a blended learning approach, using a combination of instructional learning in addition to leveraging digital content to facilitate learning," he says.
"For example, the ministry provides the Eduwebtv portal, which offers free learning materials, including notes and videos to help students. That said, there is still room for more quality local content to enrich students' learning experience."
With the eventual 5G rollout nationwide, a better, more immersive virtual learning environment will be the classroom of the future. Most people have the misconception that 5G is mostly useful for lag-free streaming and gaming experiences, but that is only the tip of the iceberg when it comes to its potential. With 5G's increased speeds and lower latency, the industry can unlock and redeploy technologies to serve a greater purpose in the education sector.
Making e-learning more accessible
Most young students are restless by nature. Getting them to digest and learn from static on-screen content or words on paper without any face-to-face interaction can be a difficult task.
In 2017, Maxis launched its flagship community programme eKelas, an after-school digital learning initiative for Year 6 to Form 5 students in rural communities that provides learning enrichment in a fun and vibrant way and gives access to quality education content in line with the Malaysian School Syllabus. The initiative currently focuses on Science, Mathematics and English.
Students are exposed to experiential learning through a combination of live tutorials, group learning, competitions as well as access to digital content through the eKelas portal. Maxis eKelas is also recognised by the Ministry of Education as an initiative under its Highly Immersive Programme, where students are eligible to collect co-curricular marks for their participation in eKelas.
To provide a glimpse into the future by showcasing the potential of 5G in education, Maxis deployed the use of VR for science learning in its eKelas programme for a group of students at Pusat Internet Kg Padang Wahid in Langkawi, Kedah, and the Penang Digital Library. The curriculum was brought to life by letting students virtually explore the different parts of the human body or animal cells, guided by a teacher remotely.
The students were equipped with a VR headset complete with a unique student-friendly interface, gesture controls, embedded educational resources and simple-to-use teacher controls. The VR experience powered by 5G gave students a close look at various elements in the topic. Given the immersive properties, the students learnt in an experiential way that helped with their understanding and retention of information.
The experience could be expanded, perhaps to enable them to role-play a character in the history books to understand how Malaysia was established. Or to travel through the digestive system as "food" to see how our body breaks it down into sustenance.
"There is no doubt that 5G will open up a world of immense possibilities for individuals, businesses, industries, communities at large and the entire nation of Malaysia. We are already seeing the impact of connectivity through our Maxis eKelas programme, and we believe that new technologies like 5G have great potential to be strong catalysts for advancing education in Malaysia. At the same time, it is important that we are focused on optimising our existing resources and infrastructure to deliver widespread coverage and a consistent quality of experience. This will prime us for the eventual adoption of 5G," says Maxis CEO Gokhan Ogut.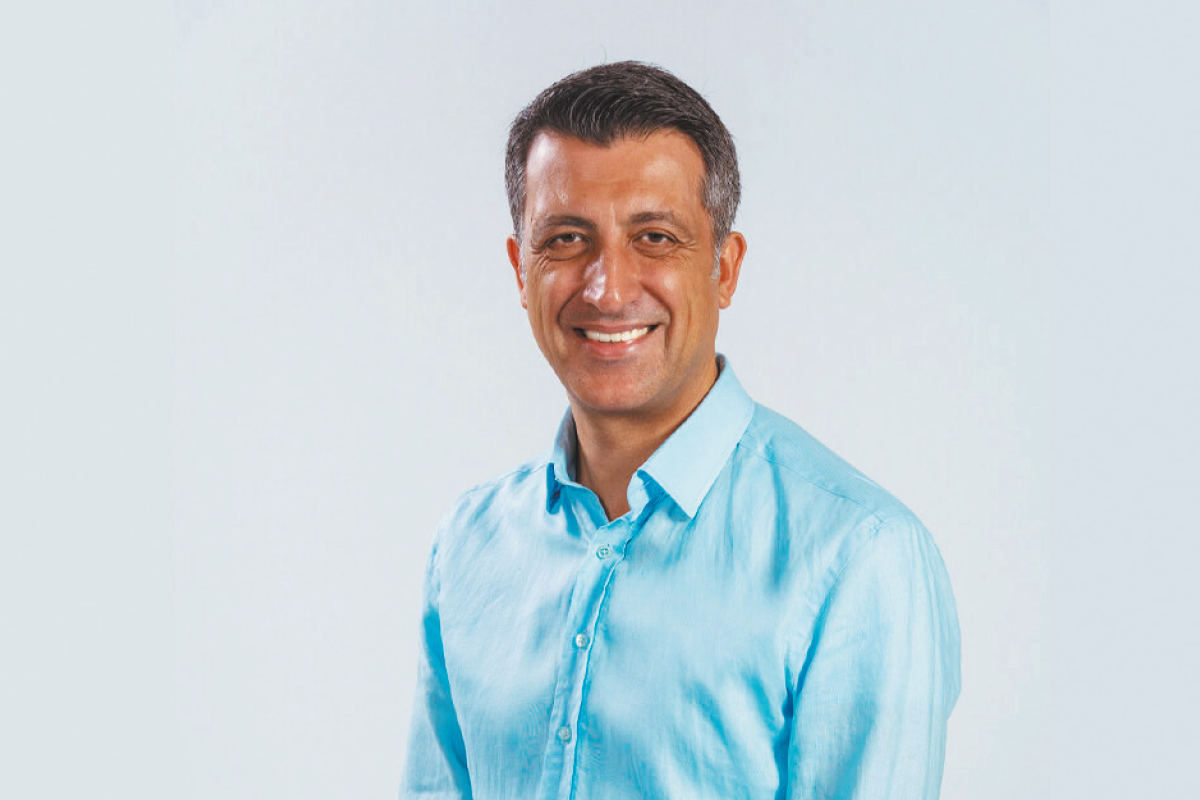 "Our VR use case, which has received very positive response from eKelas students and teachers, shows the possibilities of what technology can do for education. We are excited at the prospect of how 5G can enhance eKelas further by exploring such applications, which could be a game-changer. We are now bringing our digital learning content through our eKelas portal to more schools. Digital inclusion is important, and Maxis believes that everyone should be able to reap the benefits of technology."
Imagine a future where students can truly immerse themselves in their academic subjects. Imagine taking a class on animal cells but instead of reading a textbook to find out what the cells look like and trying to figure out how they function, students will learn through an immersive experience.
Ts Dr Muhammad Helmi Norman, Universiti Kebangsaan Malaysia's deputy director for instructional technologies, stresses that the powerful combination of the right digital tools and innovation can elevate the way content is consumed through technology, and teachers can explore new approaches to integrating technology in current and future teaching and learning environments.
"We are already seeing that teaching and learning can be different – teachers can create content, use animation and background music to make learning more immersive, fun and interesting. The possibilities are endless when you have the flexibility of using technology, even in its simplest forms. It allows teachers to be more innovative. So, imagine what new technologies like 5G can create for the entire ecosystem of students, teachers and parents to maximise the overall learning potential," says Helmi, who is a certified Apple Distinguished Educator.
Associate Professor Dr Lau Sian Lun, associate dean and head of Sunway University's department of computing and information systems, says with 5G and the right business model, more students and lecturers can have a more immersive experience with access to gigabit speed connectivity. "This will allow for better real-time interaction and quality engagement for e-learning and online learning. With the faster speed and bandwidth, online labs will be able to run more smoothly and there will be the possibility of introducing AR- and VR-based materials into our lessons."
AR and VR in e-learning is an area with high potential, says Lau. The pandemic has shown that some lessons still require real-life experience such as visits to the lab, a site or location.
"These technologies will be able to help a learner visualise and experience the topic of learning without the learner being physically there. There are still a lot of improvements that need to be made, but the advancement of technology and recent developments have shown much potential and promise for a more immersive e-learning experience."
A hybrid e-learning model
While the futuristic classroom model has some way to go before it becomes the norm, the hybrid classroom environment is becoming more widespread. The role of a physical campus is enhanced with the integration of technology, as the main role of the campus is to provide interaction and engagement between learners and teachers.
The classroom of the future should always focus on delivering the best student learning experience. Regardless, Lau says whether it is a physical lecture or a blended session with a mix of rich content created by lecturers or experts in the industry, the only way to amplify the experience is through the use of technology.
How educators are using eKelas
"5G opens up opportunities for educators to use virtual reality (VR) in their teaching and I feel so excited about it. With VR, I find my students more inquisitive and curious about the topics that I teach, making classroom engagement far easier than before. Such experiential learning techniques can also spark higher-order thinking skills among my students as they start to wonder about the world they live in."
— Cikgu Syakir Yusof, Maxis eKelas science teacher
"It is important for us as teachers to understand the different possibilities in online teaching and learning, given the various circumstances faced by our students and their families. The key is to devise our lesson preparation to be as inclusive as possible to ensure that every child is able to keep up with their learning objectives. The Maxis eKelas portal has helped in providing a variety of teaching and learning resources curated for the Malaysian curriculum, allowing me the time to focus on student engagement and Q&As."
— Cikgu Muhammad Muqhram Mazelan, Maxis eKelas English teacher

This insight on 5G was brought to you by Maxis. Search for "Maxis 5G" on Youtube for more stories.
Note: All pictures were taken in 2019