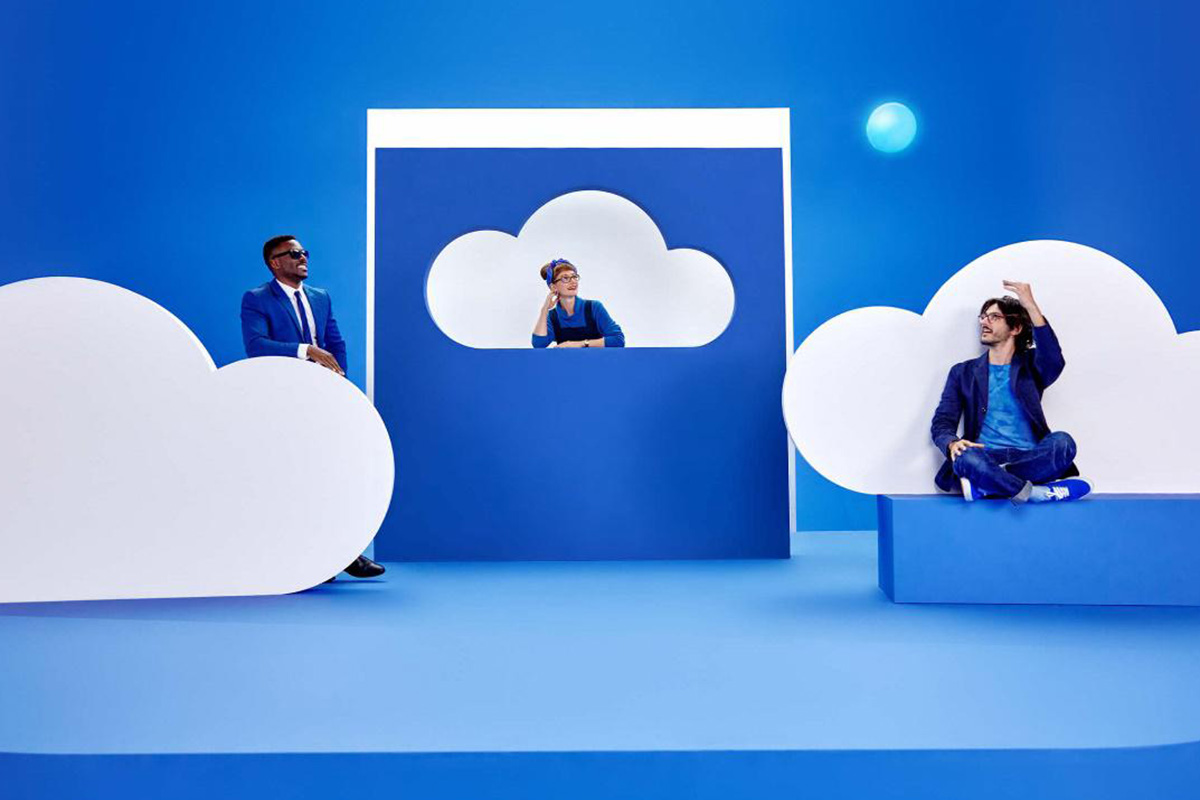 Malaysian financial services institutions (FSIs) are very much at the forefront of hybrid Multicloud solutions. According to Nutanix' Enterprise Cloud Index (ECI) report, 64.7 percent of local FSIs are already in the process of developing a cloud strategy, compared with only 15 percent globally.
This puts Malaysian FSIs ahead of their regional counterparts, says Avinash Gowda, country manager of Nutanix Malaysia. However, adoption remains slow for the sector despite the government's support and recognition that cloud computing will be key to enabling business agility, scalability and resilience.
"As cloud adoption matures across the FSI industry, companies are realising that a single cloud infrastructure, be it private or public cloud, may be insufficient for their pricing, location, performance and availability needs," he says.
In fact, about 65 percent of companies are looking to ramp up their use of hybrid Multicloud solutions in the coming months in a bid to maximise the flexibility and benefits that various cloud service providers can offer.
This is especially critical, says Avinash, as FSIs now look to navigate an increasingly complex and saturated landscape, alongside evolving consumer demands and the advent of digitally native fintech firms and FSIs.
"Embracing hybrid Multicloud solutions can offer Malaysia's FSIs the agility and speed to innovate and scale alongside the shifts in the landscape, as well as carve out a competitive edge for themselves in the digital economy. It is pivotal for FSIs to accelerate their adoption of the hybrid cloud to stay competitive and thrive — and not just survive — in the current landscape," he says.
Finding the right solution with Nutanix
With increased consumer demand for digital financial services, FSIs are under great pressure to pivot nimbly to digital channels. This is further compounded by regulatory complexities, as well as the need to keep data and applications secure.
This is where Nutanix' hybrid Multicloud solution comes into play. Avinash points out that at its core, this solution can revolutionise the way the banking industry operates. Some of the expected changes include the removal of barriers to innovation, accelerated speed-to-market and the ability of banks to serve customers more quickly and effectively.
The undeniable agility and flexibility that the hybrid Multicloud solution brings to the table empowers FSIs as it allows them to rapidly scale their operations and offerings for a wider audience while swiftly adapting to the ever-evolving landscape, says Avinash.
"The simplicity of the hybrid Multicloud solution also equips FSIs to streamline complex data management processes, ultimately resulting in significant time and cost savings for IT teams. FSIs are thus freed from laborious and time-consuming tasks to focus on driving strategic core business goals, such as enhancing the customer experience," he adds.
"Our top priority at Nutanix has always been to support our customers in their journey to hybrid Multicloud solutions, ensuring that they can navigate their cloud computing journey easily and seamlessly, and leverage the power of the cloud to ultimately elevate their business operations and efficiency."
Nutanix' forte is nestled in its ability to empower businesses to modernise and scale their infrastructure, flexibly and efficiently. Avinash says it makes sure that companies are equipped with the capabilities to stay competitive and lead in the digital economy, even amid rampant disruption and uncertainty.
These accomplishments are made possible in several ways, the first being through strategic tie-ups with Nutanix' regional partners, which have been integral in enabling the company to serve its customers across Asia-Pacific (APAC). The company recently set up an APAC Partner Support Centre in Kuala Lumpur for this purpose.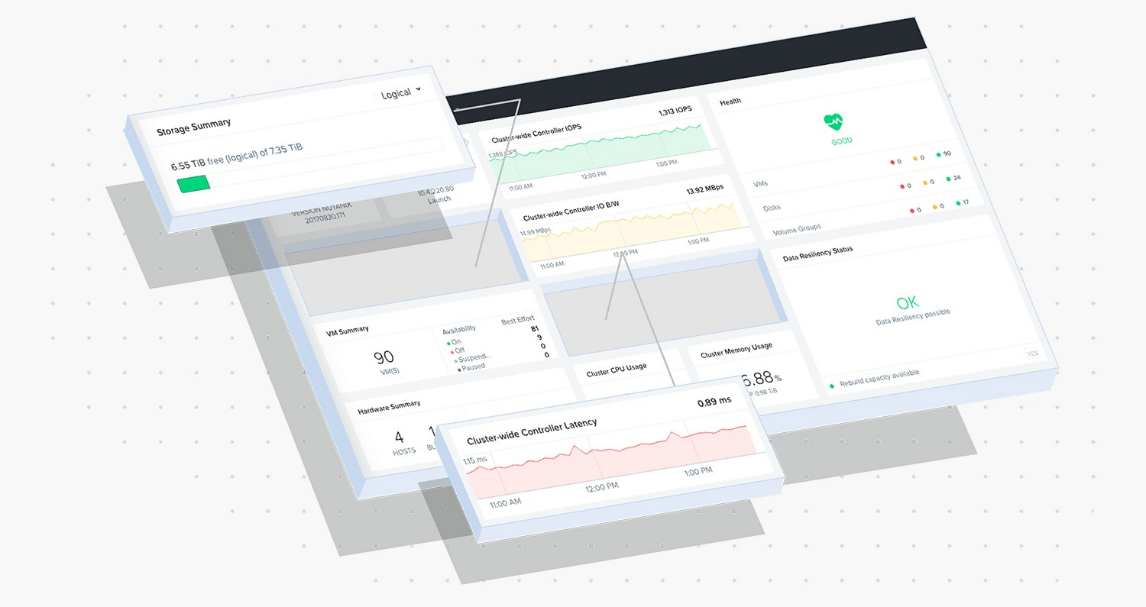 The presence of a local support centre helps Nutanix drive greater sales and support for its partners across the region, Avinash explains. This, in turn, enables the company to better serve its customers, helping them grow and scale their businesses, especially at a time when organisations are looking to accelerate their transformation.
"This will be integral to facilitating an economic recovery among Malaysian enterprises. Nutanix is committed to serving as a strategic partner for businesses in their transformation journey, and as an enabler of innovation across industries in Malaysia," he says.
Banks have also recognised the business potential of automation in simplifying processes and achieving greater efficiency across their operations. A good example is RBL Bank in India, which was able to tap into automation for its routine IT tasks. This freed up valuable resources to support other core areas of its business, including serving new customers and competing effectively in the industry.
Studies show that Malaysian consumers are demanding that banks introduce artificial intelligence and automation to enhance the customer experience, signalling a market opportunity for FSIs to embrace these too. Local FSIs can definitely benefit from listening to their customers' needs as it prevents them from losing their competitive edge, says Avinash.
Findings in the ECI report show that 78 percent of FSIs are looking to build and scale their IT capabilities more strategically following the pandemic, with top priorities including increased speed and flexibility to meet business requirements. Change is inevitable, says Avinash, and FSIs that fail to recognise this will be eliminated by more competitive players who are adapting to the landscape.
"There is no doubt that a new era is approaching the financial services sector and those who are resistant to innovation and change will have a tough time. In the face of more agile fintech players and greater consumer demands for digital services,
FSIs are displaying a sense of urgency to survive this shift," he says.
"With that in mind, adopting hybrid Multicloud solutions and integrating technology into their services will be crucial for FSIs that wish to retain their competitive edge and remain relevant in the digital economy."
Cloud computing, the foundation for digital transformation
Transitions don't happen overnight, Avinash cautions. The growing digital skills gap in Malaysia has made it challenging for FSIs to leverage existing staff and skill sets. Their main concerns are the time and resources that need to be spent on re-tooling or re-hiring, he says.
With that in mind, some FSIs may believe that retaining legacy applications justify keeping older infrastructure for a foreseeable time. However, it ignores the replatforming skills that need to be taught to new talent, which organisations may not have on hand.
Naturally, data protection against ransomware attacks are a major concern, especially since there has been a spike in cyberattacks during the pandemic. Security and compliance concerns grow year on year as well. In fact, it was ranked among the top considerations for enterprises in Malaysia (52 percent), according to Nutanix' ECI report.
Cloud computing provides the foundational support needed for FSIs to embark on their digital transformation as it provides great flexibility as well as the freedom of choice to run applications and keep data, says Avinash. Nutanix' hybrid Multicloud platform allows customers to run their applications and data anywhere while providing built-in protection capabilities.
"We are proud that many local customers such as MaxMoney and Tranglo have counted us as not just technology vendors, but trusted partners in their digitalisation journey and beyond," he says.
"Nutanix foresees FSIs having clear demand for making things simple and scalable, to improve speed and operationality. In time to come, FSIs will be looking at focused, outcome-driven transformation by channelling capabilities to their higher value, strategic operations — tasks that can truly shift the needle and drive economic advantages. Hybrid Multicloud solutions will help them do this."
To find out more click HERE