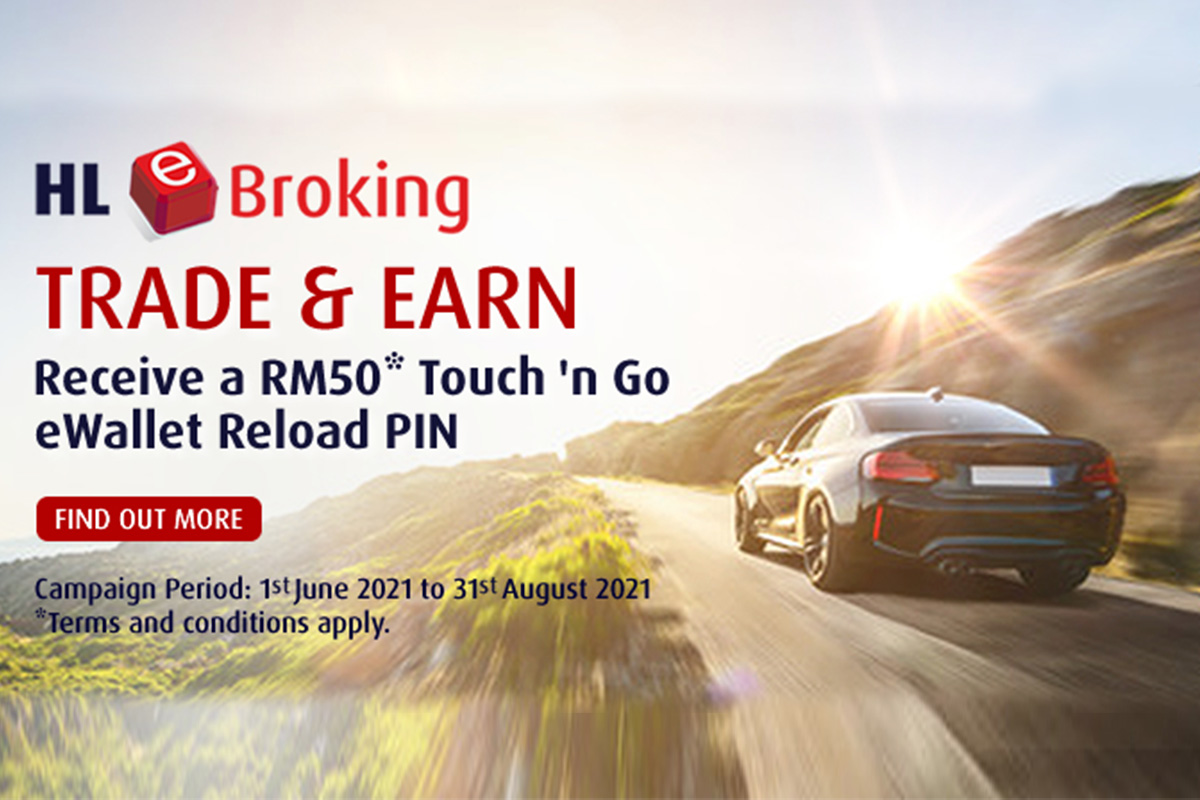 New registrations for Central Depository System (CDS) accounts for share trading hit a multi-year high in 2020. A total of 423,264 accounts were opened with Bursa Malaysia, according to its annual report. This is almost double the number of new accounts opened each year from 2016 to 2019. As a result, trading activities have picked up significantly.
Multiple factors came together to create the perfect storm for such a phenomenon. Interest rates in Malaysia plummeted to a decade low of 1.75%, reducing the attractiveness of fixed deposits, a loan moratorium was implemented by the banks and the Movement Control Order was imposed by the government in an effort to contain the spread of Covid-19. With extra cash in hand and more time at home, many people who had never participated in the stock market became investors for the first-time last year.
The Covid-19 pandemic also gave rise to massive volatility in the markets, giving investors ample opportunities to bargain-hunt. Market exuberance eventually caused a snowball effect and led to more people seeking higher returns from the stock market.
Nevertheless, 2021 is still an opportune time for those who have yet to embark on their stock-investing journey. While the local market, represented by the FBM KLCI, is not at a historical low, it remains soft due to the resurgence of the Covid-19 cases since April and the subsequent imposition of the full lockdown (MCO 3.0). Phase one of the lockdown was from 1st June to 14th June 2021 whilst the second phase of the lockdown will be from 15th to 28th June 2021.
Given such a backdrop, the local market will remain choppy and present various opportunities to long-term investors who have done their due diligence. Volatility is expected to persist, but it is transitory and will be over once the pandemic is under control.
Several blue-chips stocks look attractive at their current prices (as at 10th June 2021). For instance, Tenaga Nasional Bhd, the country's largest utility company, is being traded at an appealing price, especially with the incentive-based regulation (IBR) that insulates the company from the economic impact of the pandemic.
Telekom Malaysia is another example. Its cost saving initiatives embarked on are now yielding a meaningful outcome to earnings. Plus, demand for broadband should stay resilient, if not increase, during the pandemic.
Those with a higher risk appetite and are interested in smaller-cap companies can look at some growth stocks that could potentially offer them good returns. Our investors are informed about growth stocks which they may want to consider for their investment portfolio. 
Thanks to technology, opening a stock trading account has never been easier. Individuals interested in trading or investing in shares can open a trading account with Hong Leong Investment Bank Berhad (HLIB) online.
They can register online via HLIB's online share trading portal, HLeBroking website or through a link on the new HLeBroking mobile trading app available on Apple App Store, Google Play Store and Huawei AppGallery. The application form will then be auto-populated, which the applicant can print and sign before mailing it to HLeBroking or dropping it off at one of its branches.
HLeBroking typically opens an account in three business days upon receiving a complete set of the application form and the required supporting documents. HLIB is currently developing a fully digital client onboarding platform, which will eliminate the need for all physical forms, to be launched by the end of 2021. 
Individuals who have successfully opened an account with HLeBroking ("Investors") will be provided with access to various resources to assist and enable them to make independent assessment and well-informed investment decisions. These include the HLIB's in-house research reports, fundamental analysis reports offered by financial data provider, EquitiesTracker Holdings Bhd and technical analysis charting tool (HLeChart). 
Besides that, Investors will also have access to daily market updates and news briefs, weekly stock ideas and quarterly webinars. Investors can also contact their dealer's representatives or Remisiers for advice*.
The transaction fee for HLeBroking can, subject to terms and conditions, be as low as 0.08% for local trades. There are also competitive rates for those who want to trade shares in the US, Hong Kong, Singapore, Shanghai, Australia, UK and Thailand markets.
In addition, HLIB launched a new mobile trading app in January 2020 with additional trading features such as access to HLIB's research reports and informative stock overviews and profiles, including HLIB's in-house research's "buy", "sell" or "hold" calls and target prices.
The new app also features various stock ideas, price alerts, daily news and five days' worth of net trade flows that show trading movements of institutional, retail and foreign investors. To enable an enhanced and seamless trading experience, the new app provides biometric logins, push notifications, vertical monthly charts and a stock calculator.
Campaign and promotion
Individuals interested in participating in the stock market should seize the opportunity to do so before the end of August with HLeBroking.
HLeBroking is currently running two campaigns. The first, offers an online brokerage rate of 0.08%** (or a minimum brokerage fee of RM8 to investors who open a share trading account with HLIB from 1st June 2021 onwards. The account has to be a Value Trade Account, also known as a cash upfront account, meaning that Investors can only buy shares with the cash they have deposited with HLIB. 
The second campaign from 1st June to 31st August 2021 is one where selected investors who participate in it can earn a Touch 'n Go Reload PIN worth RM50 after accruing at least RM200 in net online brokerage fees. This campaign is also open to existing but inactive clients of HLeBroking as per the campaign's terms and conditions.
If you are interested to know more, please visit here.
*Note: The Investor shall at all times make his/her own independent evaluation of the information or advice made available by HLIB, HLeBroking, the dealer's representative or remisiers and seek independent financial, legal or other advice regarding the appropriateness of investing in any securities or any investment strategies discussed or recommended. No information or advice shall be construed as an offer, recommendation or solicitation to buy or sell any securities. Investors are solely responsible for all investment decisions. 
** Brokerage rate is subject to a minimum charge of RM8.00 and SST. We reserve the right at any time to change the brokerage rate.