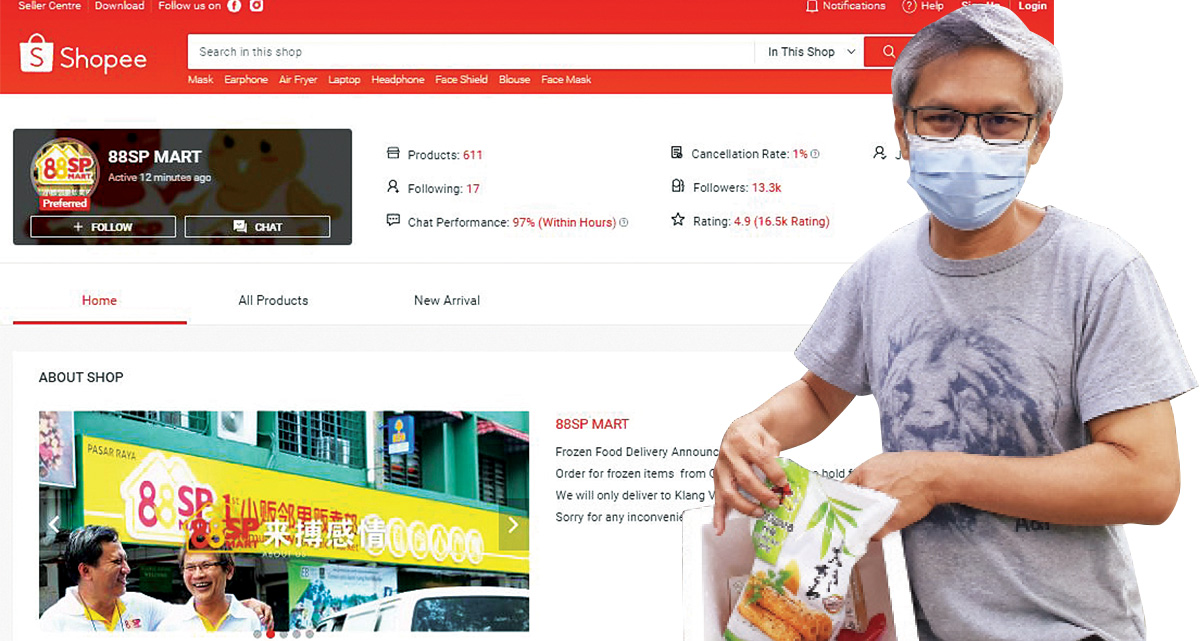 Chaang had to pivot his business to selling groceries and frozen items online owing to the pandemic
It's not an understatement to say that Malaysians love to eat. So, when the Movement Control Order was imposed last year, Malaysians suddenly found themselves restricted from heading out to look for their favourite food items.
Online grocery shopping, consequently, became a popular method of procuring the ingredients necessary to fulfil the dietary cravings of Malaysians. Incidentally, the emergence of this trend also threw a lifeline to many micro, small and medium enterprises (MSMEs) that sell food items online.
According to Shopee, sales for MSMEs in the "groceries" category grew four times in the first quarter of 2021 compared with the same period last year. The increased demand for fresh produce resulted in close to 170,000 new product listings in Shopee's Fresh and Frozen Food segment.
Each of these MSMEs have their unique stories of taking the leap to become an entrepreneur, and of pivoting their businesses in the face of adversity.
Finding a new calling
Yana Azmi Tan runs a successful online shop on Shopee called Got Kimchi?, which sells halal Korean food such as fresh Kimchi, Tteokbokki and Jajang sauce.
Prior to becoming an entrepreneur, Yana was a lab technologist. She made Kimchi as a hobby to deal with her loneliness, as her job involves minimal human interaction.
"At times, I would talk to the bacteria. My biggest fear then was that, one day, the bacteria would talk back to me. That would be the end of my sanity. It was then that I knew I needed to do something else," says Yana.
She began following recipes from popular Korean YouTubers such as Maangchi and Seonk­young Longest. Her family loved her Kimchi, and soon, her friends started buying from her. They suggested that she go into business.
"I wasn't sure then as I felt that I had no selling skills. However, I was willing to give this venture a shot as I saw the demand for halal Korean food," she says.
She spent RM200 on cabbage, chilli flakes, fish sauce, rice flour, salt and other ingredients and began selling Kimchi to her connections. After seeing some success, she quit her job, took a course in food fermentation and flew to South Korea to learn proper Kimchi and Korean sauce-making techniques.
In a year, she was selling Kimchi on Facebook and Instagram. But Yana began to feel overwhelmed. Selling on social media requires manpower to respond to multiple chats and direct message requests before being able to close a sale.
"This was very tiring for me as I had only two full-time helpers and four part-timers handling hundreds of orders daily," says Yana.
With demand growing, she looked for an alternative: e-commerce platforms. She wanted one that was easy for buyers to engage with and make purchases. Shopee ticked all the boxes for her.
"It was so simple, even for someone with no experience in e-commerce. I found it at least five times easier to set up my store compared with other e-commerce platforms," says Yana.
What she liked the most was that sellers could access their income at any time, with no wait period or floats, she adds. "This is most crucial for new sellers, who need working capital to roll as we slowly expand our business."
Customers on e-commerce platforms are also more independent. They can read the product descriptions and reviews, and make purchases immediately. "This has saved me a lot of time and resources. I can focus on scaling my business," she says.
Of course, nothing comes without challenges. On Shopee, Yana found that she had to compete with other stores selling similar products. To attract more buyers, she put in effort to promote the store, get as many customer reviews as possible and make sure the store looked attractive with videos and high-quality visuals.
Fortunately, Shopee has some features that have been helpful. One is the free shipping programme, which has boosted her sales. On an average day, she receives around 100 orders. This number can increase by 10 times if she participates in the programme.
"It removes one of the biggest barriers for consumers to buy from my shop, which is shipping charges for a product that is not very costly," says Yana.
Another helpful feature is Shopee's "Preferred Seller" status to help customers identify reputable sellers on the platform.
"When we received Preferred Seller status, we were given access to a relationship manager. With the manager's help and guidance, we now have over 35,100 followers on the Shopee store and maintain an average rating of 4.9 stars," says Yana.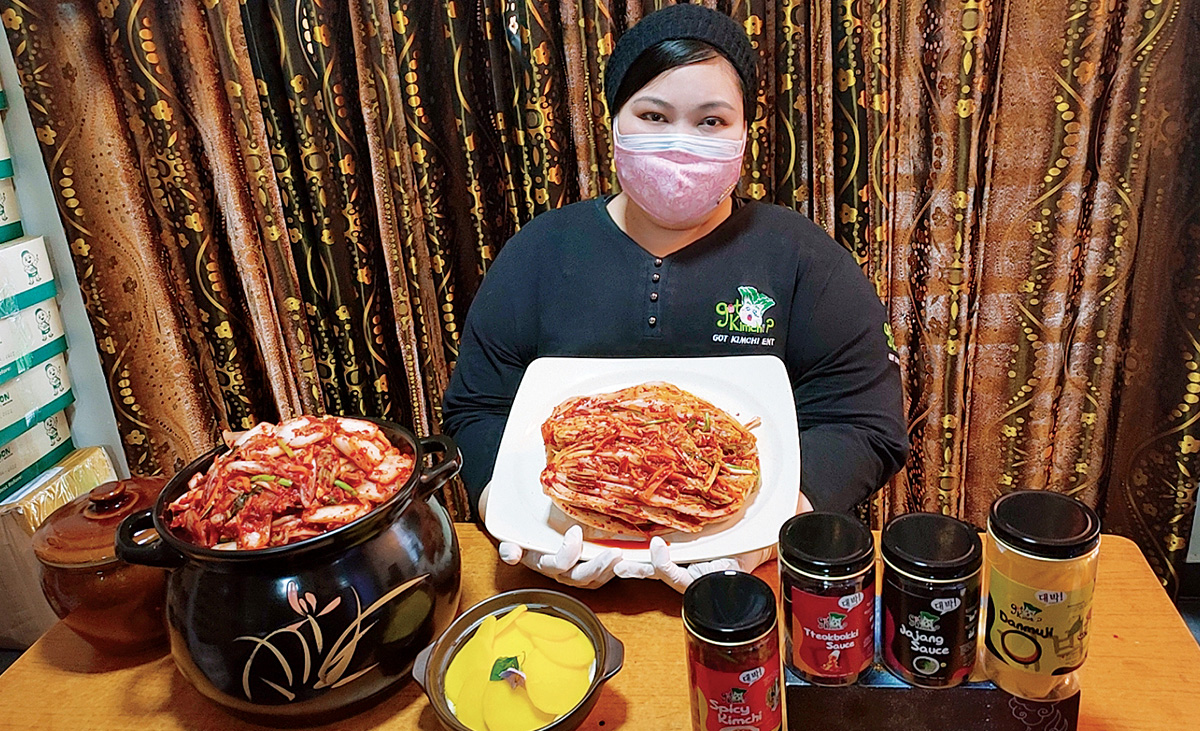 Yana made Kimchi as a hobby and eventually turned it into an online business
Pivoting for survival
Lauren Chaang Tuck Loong had been running 88SP Mart in Bukit Anggerik, Cheras, for the past two decades, selling groceries and frozen items. Up to 70% of his sales were to restaurants, and the remainder were to walk-in customers.
When the first Movement Control Order (MCO) hit, sales from restaurant customers dropped more than 40%. Fortunately, walk-in customers increased, so he was still able to break even.
But the subsequent MCOs were not as kind. This time, Malaysians were increasingly shopping for groceries online, and fewer people were visiting Chaang's store in person. He had to find a new strategy.
This was when he began exploring Shopee as an alternative business channel. He chose this platform given the ease of setting up a store, the integrated payment and logistics system and the existing customer base that he could tap into.
"I made a decision not to start my own website. I did not have many expectations when I set up my Shopee store. For me, business was slow and it was an opportunity to try something different, besides giving my employees an opportunity to learn a new skill," says Chaang.
It turned out to be a strategic decision. Last year, his average sales on Shopee were RM20,000 per month. When the latest MCO was imposed, his sales increased by 250% to around RM70,000 per month.
"Although this does not make up for the overall losses, it shows that customers have moved online. At least by exploring e-commerce, I can cushion some of the adverse impact on my bottom line," he says.
Chaang likes Shopee for its ease of use and the feature to do mass product uploads by batches, which saves him a lot of time.
Shopee's accounting features have also been helpful. "It allows for a bulk process of my ledger so that I do not have to manually transfer all of my sales into an Excel sheet before submitting to my accountant," he says.
What Chaang found challenging in this entire process was managing customer orders for frozen food, since not all logistics providers support fresh and frozen food deliveries. He currently uses a third-party service provider for this function, but it does not cover all of Malaysia.
"To overcome this, I have to put up a notice on my store. Even with that, not every customer reads the notice. Hence, I would have to be on the alert when processing orders. When I come across frozen food orders, I would check the delivery location and if it's not covered, I have to inform customers by texting or calling them," he says.
Ensuring that the goods are delivered in good condition is very important for online sellers. It is hard to control what the service providers do, but Chaang believes consignors should do what they can. "For instance, make sure that your items are packed properly to withstand potential rough handling during the course of the delivery," he says.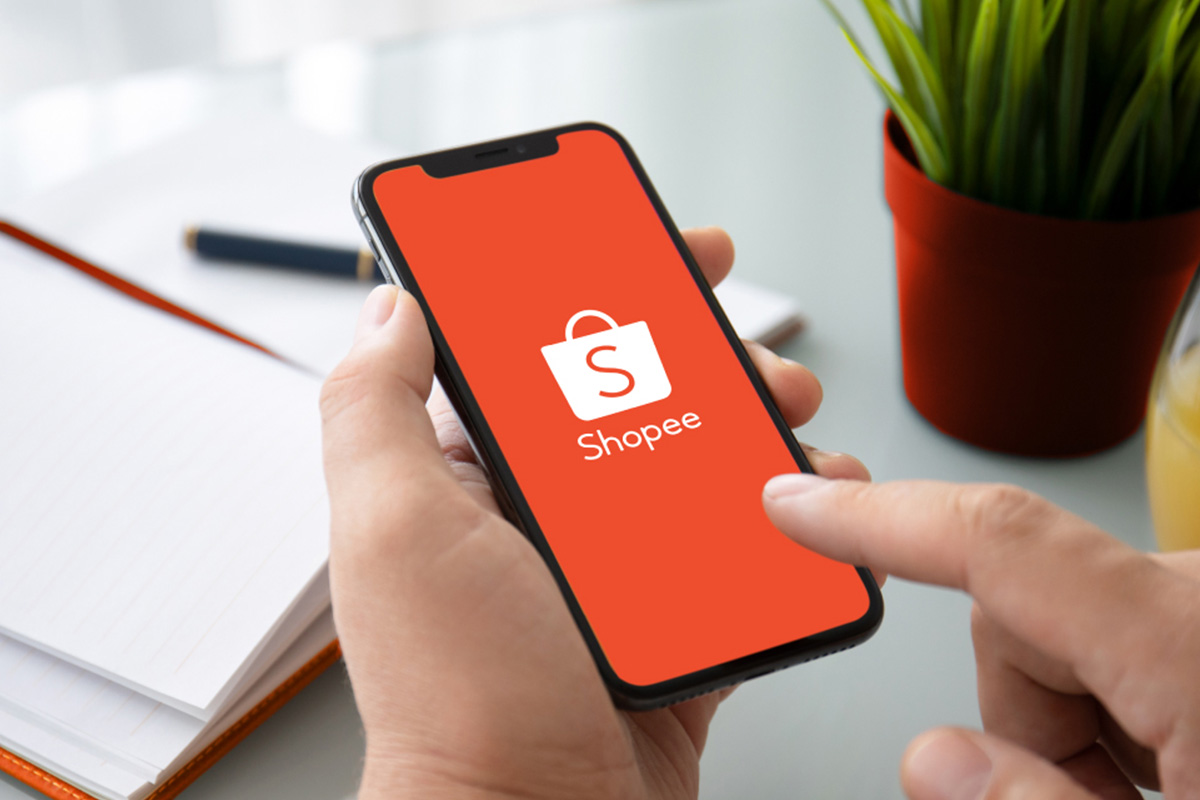 Shopee guides new entrepreneurs
It can be daunting for micro, small and medium enterprises (MSMEs) to venture into selling online. It is a long journey that does not end when the seller has set up an online store. That is why Shopee offers a range of services to assist MSMEs through the various stages of their journey, says Zed Li, senior manager (business development) at Shopee Malaysia.
A seller who is starting out can access the Seller Support Package, which offers assistance in the form of subsidies and guidance, among others. In addition, a new seller will not be charged commission fees for the first 99 orders.
Through the Go e-Commerce Onboarding campaign, a collaboration with Malaysia Digital Economy Corporation, Shopee also provides MSMEs with benefits such as shop vouchers and complimentary participation in the Free Shipping and Coins Cashback programme, alongside marketing initiatives to give local sellers more exposure.
After sellers set up shop on Shopee, they can learn how to succeed in e-commerce at Shopee University. There are about 50 free classes a month conducted in various languages. In addition, the platform offers marketing support to sellers who wish to utilise live streams to promote their products or tap into Shopee's affiliate marketing channel, the Shopee Ambassador Programme.
Obviously, e-commerce is not just about selling and marketing. It is important for sellers to familiarise themselves with the fulfilment aspect of online operations, says Li. This includes learning how to pick and pack, send out orders fast and process customer queries.
Poor customer experience owing to inexperience in handling these back-end processes can be very damaging. To assist sellers, Shopee provides integrated payment and logistics solutions.
"For example, sellers can manage product inventory and delivery fulfilment, track payments, gain insights into their store performance, traffic and conversion rate, and consolidate their accounts directly on Shopee via the Shopee Seller Centre," says Li.
If the seller is ready to go abroad, they can join the Shopee International Platform programme.
All in all, Li advises sellers to pay attention to poor reviews and ensure high-quality customer service. They should also be attentive to consumer trends and monitor on-the-ground sentiments and conversations on social media.
"For example, during the first MCO period, after two months of lockdown and not being able to go to the barber or salon for a haircut, many people began talking about cutting or trimming their hair at home. Sellers who were quick to react to this sourced and started selling scissors, trimmers and shavers. They saw a spike in orders and visits to their stores," says Li.