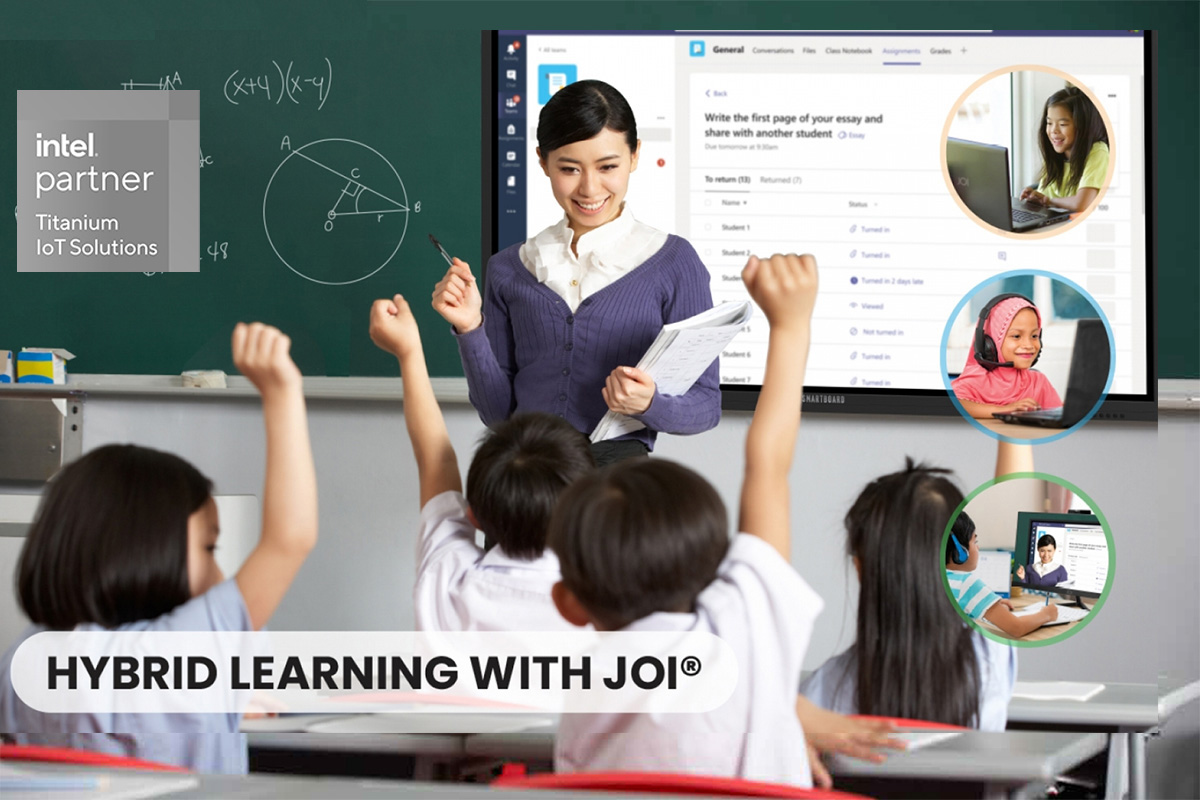 The integration of technology into education has become the new normal in learning and teaching. While the Covid-19 pandemic has played a part in accelerating this transition, technological innovation was already disrupting the way students learnt in and out of the classroom.
"Technology adoption has created a robust environment for hybrid learning, whether at home, in a classroom or anywhere," says Ko Yun Hung, managing director of SNS Network (M) Sdn Bhd, which provides a flexible digital learning solution called JOI Smart Classroom.
"With the implementation of e-learning, the role of educators will be transformed and instead of the traditional teacher-centric model, it will be a student-centric model."
JOI Smart Classroom, which was launched in 2016, has seen this evolution in classrooms over the years. By evaluating the challenges that teachers face in e-learning and assessing their experiences, the product has been continually improved to meet the needs of educational institutions.
JOI Smart Classroom was developed in collaboration with Intel and Microsoft. It uses a classroom management software that enables interactive teaching and learning, and carries out data analytics on student performance, among other things.
These solutions have been built on top of the industry-leading operating system, Windows 10 Pro, together with Intel's leading platforms, delivering the most secureenvironment in which students are protected from external threats. Additionally, these solutions expand into device cloud capabilities, manageability and security to ensure devices stay secure and deliver on the promise of a connected classroom.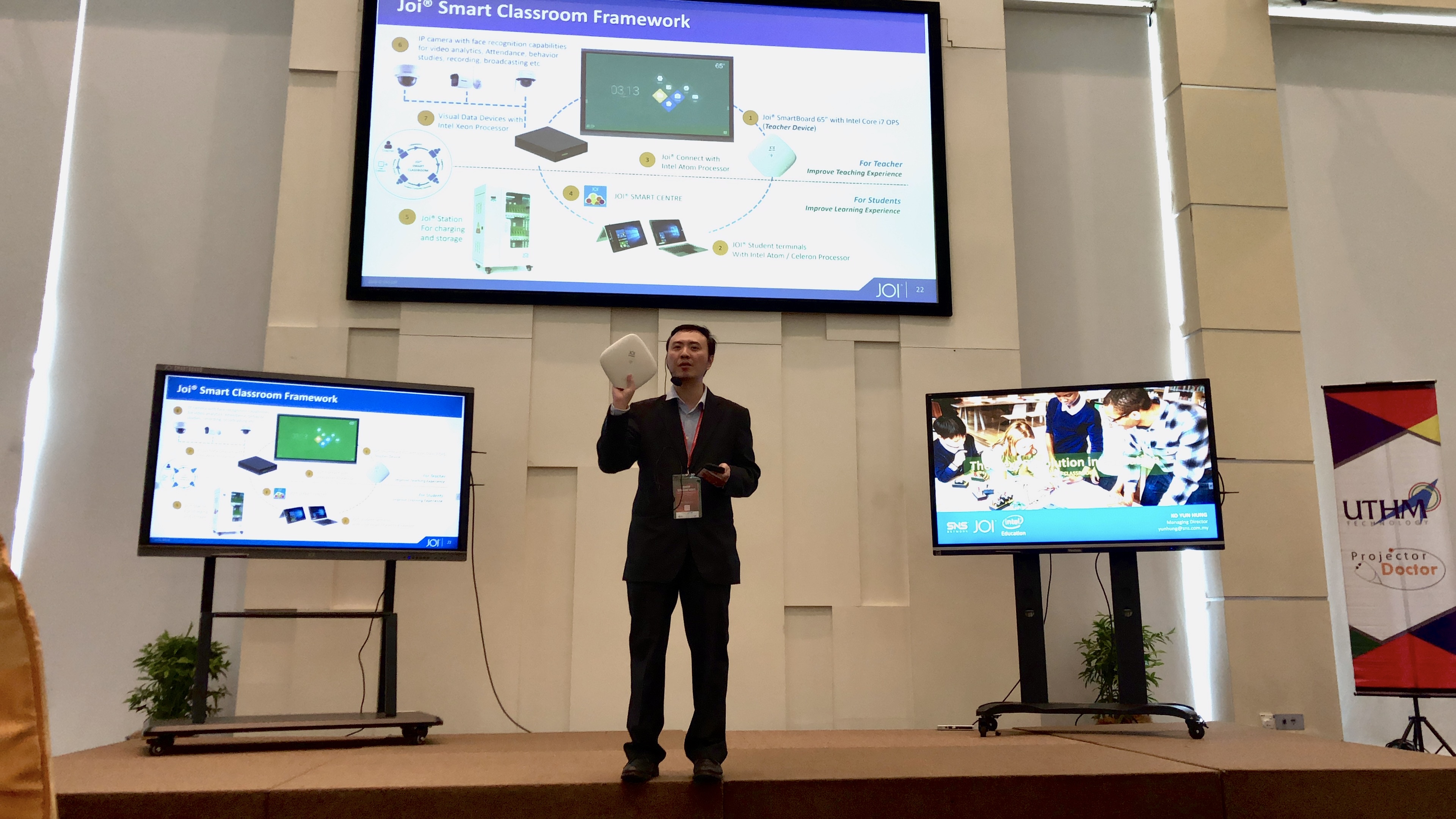 "Technology adoption has created a robust environment for hybrid learning whether at home, in a classroom or anywhere," says Ko Yun Hung, managing director of SNS Network (M) Sdn Bhd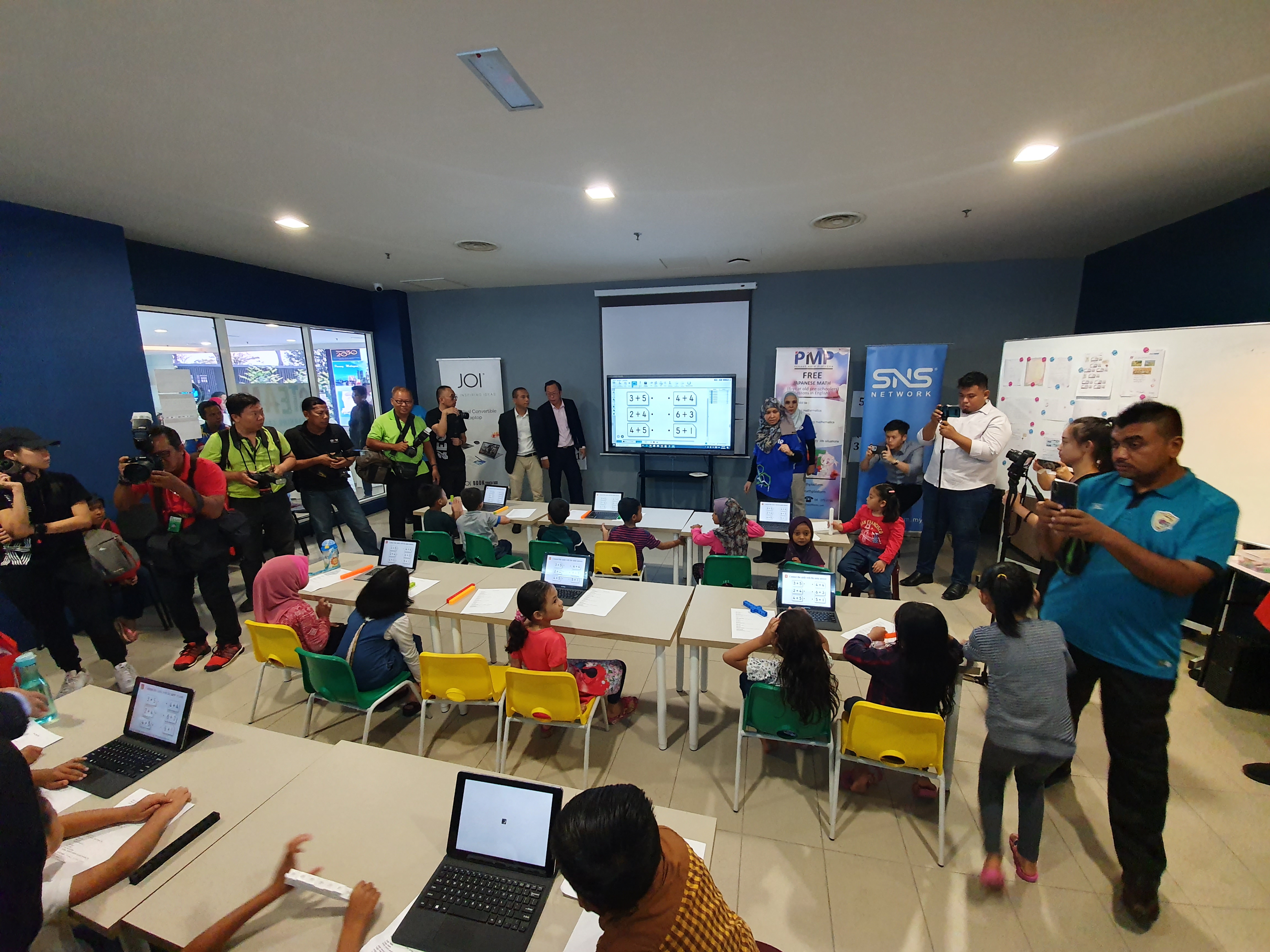 There is a misconception that virtual learning does not promote interaction between students, according to Ko. He explains that peer-to-peer learning is actually central to online learning. Students are able to interact with each other through group projects and discussion forums, as well as present group projects through web conferencing tools like Microsoft Teams and Google Classroom.
It is also not true that one has to be tech-savvy to master virtual learning. Basic technology skills such as connecting to the internet and navigating a browser are more than enough for virtual learning. JOI Smart Classroom offers various tutorials and links to facilitate virtual learning.
"Some educators and teachers may think that virtual learning solutions are expensive. However, we are able to cater to their needs based on their budget. Our solution is very flexible. Consumers can start with one device and gradually add more options. We even offer a financing solution called SNS One Plan, where they can choose subscription services of up to 36 months," says Ko. Educational institutions can also acquire the required devices as a service by paying monthly fees.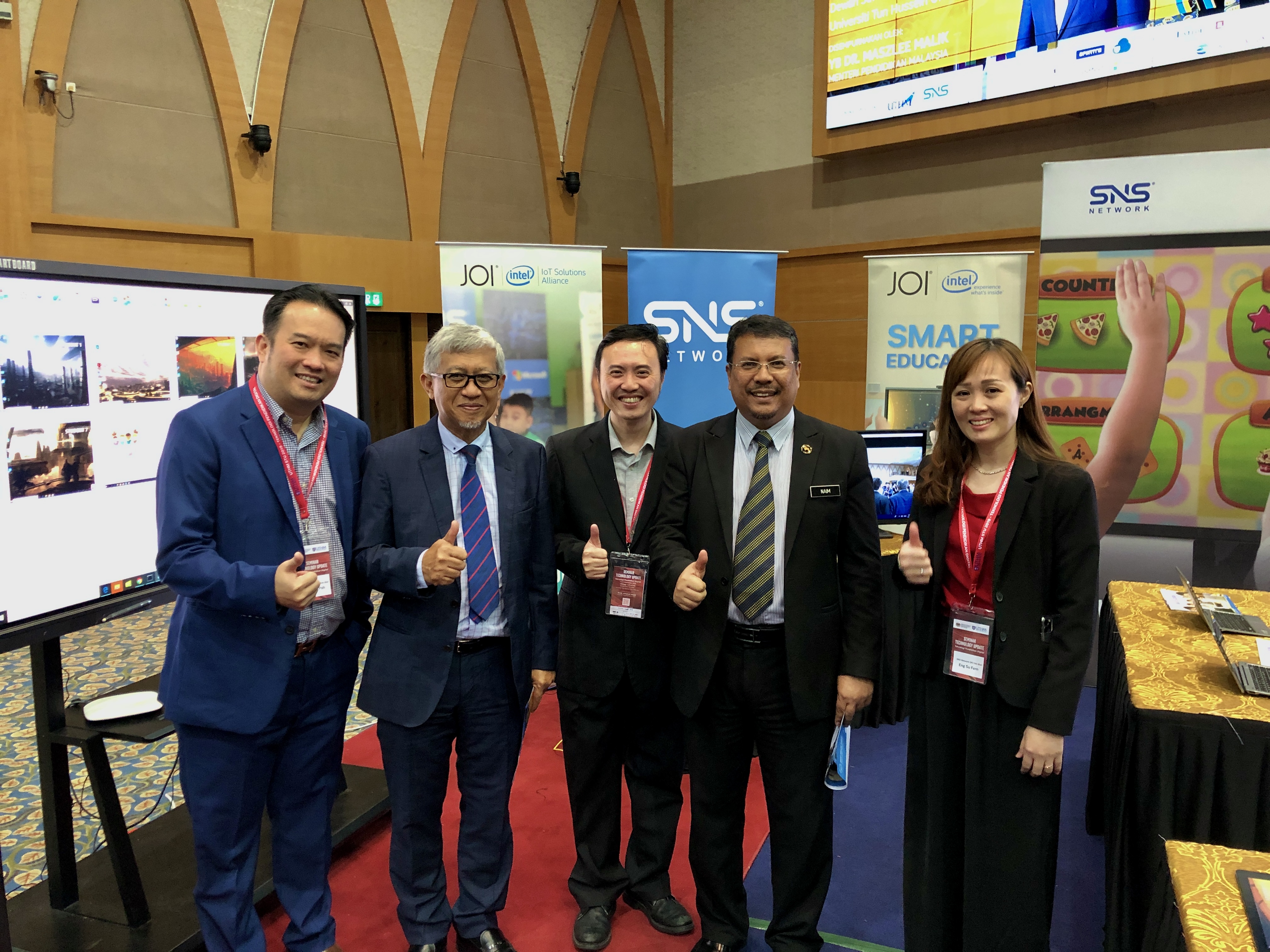 (From Left) Kelvin Pah - Sales & Marketing Director of SNS Network, Professor Datuk Ts. Dr. Wahid Razzaly - Vice Chancellor of Universiti Tun Hussein Onn Malaysia, Ko Yun Hung – Managing Director of SNS Network. (and far right) Eng Su Fern – Development Director of SNS Network
Educators can no longer ignore the use of technology in classrooms. Online education will eventually become an integral component of school education,
"It enables educators to reach out to their students more efficiently and effectively through chat groups, video meetings, voting and also document sharing, especially during this pandemic. Students also find it easier to communicate online. We believe traditional offline learning and e-learning can go hand in hand," says Ko.
To provide a comprehensive solution for the education ecosystem and ensure that students have access to good-quality devices, SNS Network is offering the JOI Classmate 10 and 30 at prices starting from RM1,299.
JOI is a house brand launched by the company in 2014 with the aim of offering accessible and quality devices to consumers, comprising corporates and institutions.
SNS Network won the Top IOT Market Ready Solutions Partner Award and Top Contributor in Partner of the Year 2020 Award, given by Intel this year in recognition of the company's successfuldeployment of the JOI Smart Classroom solution.
"We've had a partner relationship with Intel since 1999 and we are currently its Titanium partner. Intel gives us exclusive business-building opportunities, such as entry into the global marketplace, advanced training and promotional support," says Ko.
Universiti Tun Hussein Onn Malaysia's experience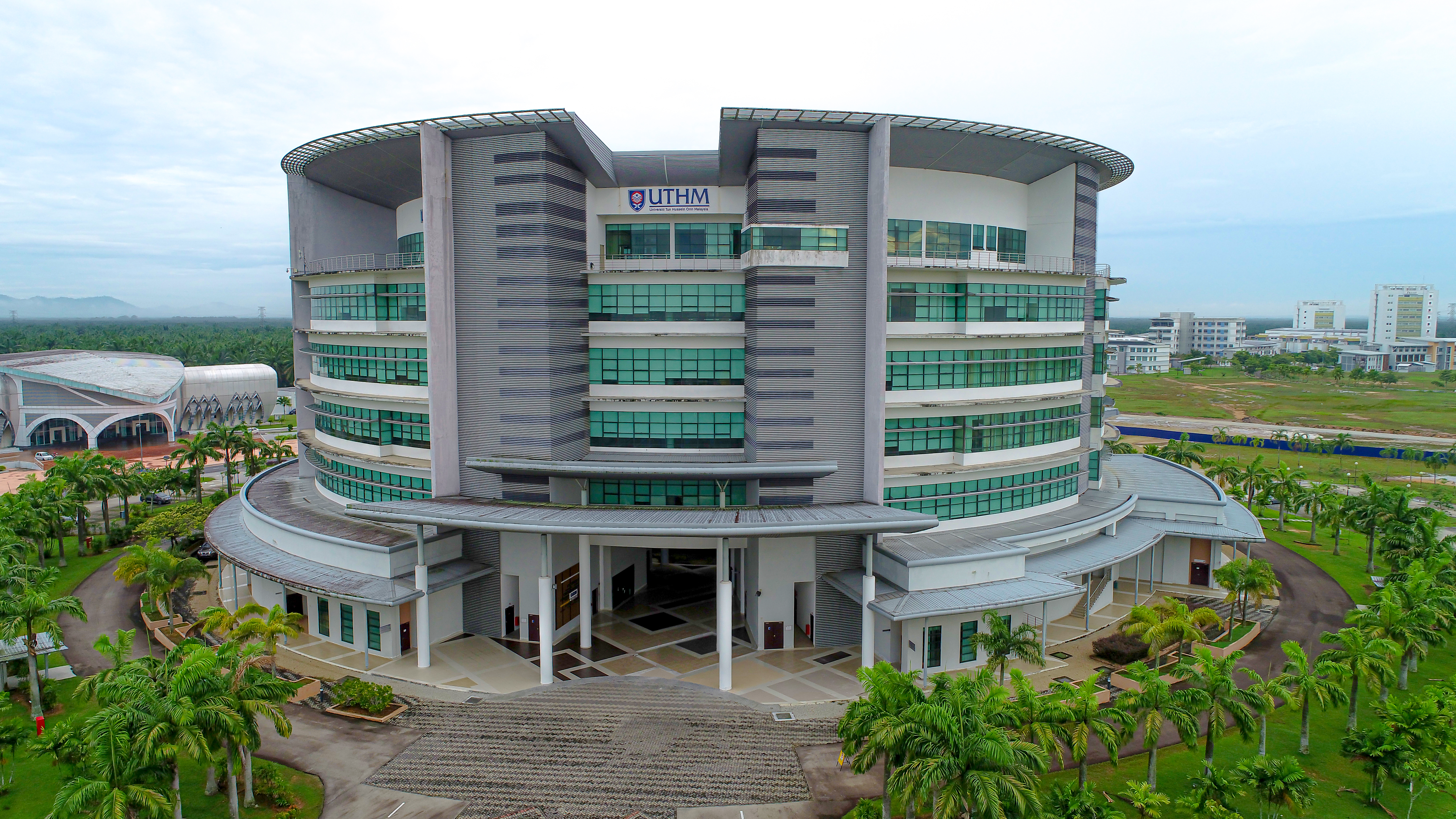 UTHM is the first public university to upgrade its academic facilities, and turn them into digital hybrid classrooms as part of its 21st century TVET Learning Transformation
JOI Smart Classroom has been used in a number of educational institutions nationwide over the years, helping them stay relevant in the digital economy and reach students in innovative and effective ways. One of these institutions is Universiti Tun Hussein Onn Malaysia (UTHM).
According to Vice-Chancellor Professor Datuk Ts Dr Wahid Razzaly, he was inspired to pursue the digitalisation of education to help students learn seamlessly and produce talent that meet the expectations of industry and the country.
"We believe education should be inclusive and developed in a holistic and balanced manner. It should be accessible to all and [students should be] free to choose what they want to learn. It's vital to develop a curriculum that is relevant to current market demands and to ensure the employability, skills and competence [of students]," says Wahid.
The education sector, he adds, should attempt to identify the key players and their roles in education, with the assistance of technology. Moreover, Wahid believes that TVET (technical and vocational education and training) is crucial in equipping young people with the knowledge and skills required in theworkplace. "Educators and industry should come together to research better techniques and processes to deliver this value," he adds.
Educational institutions, industry and technology start-ups have to work together to provide solutions that empower students to be knowledgeable, innovative, competent and creative.
UTHM has taken steps in this direction. It was the first public university to upgrade its academic facilities, such as its lecture halls and laboratories, and turn them into digital hybrid classrooms as part of its 21st Century TVET Learning Transformation.
A total of 88 areas have been identified in the project, says Wahid. "The 21st Century TVET Transformation initiative has been further reinforced with various R&D measures carried out in collaboration with major technology players such as JOI, Lenovo, Microsoft and Google."
UTHM decided to work with SNS Network because the company was willing to invest in R&D and it values talent in its workforce, he adds. SNS Network also works closely with corporations like Intel and Microsoft.
"Learning should always be prioritised in any development process. The sudden shift to virtual learning has made us realise the significance of simple tools such as Google Meet and Microsoft Teams," says Wahid.
"We should be able to assess the value of these solutions so that we can make use of them to their full capability and potential."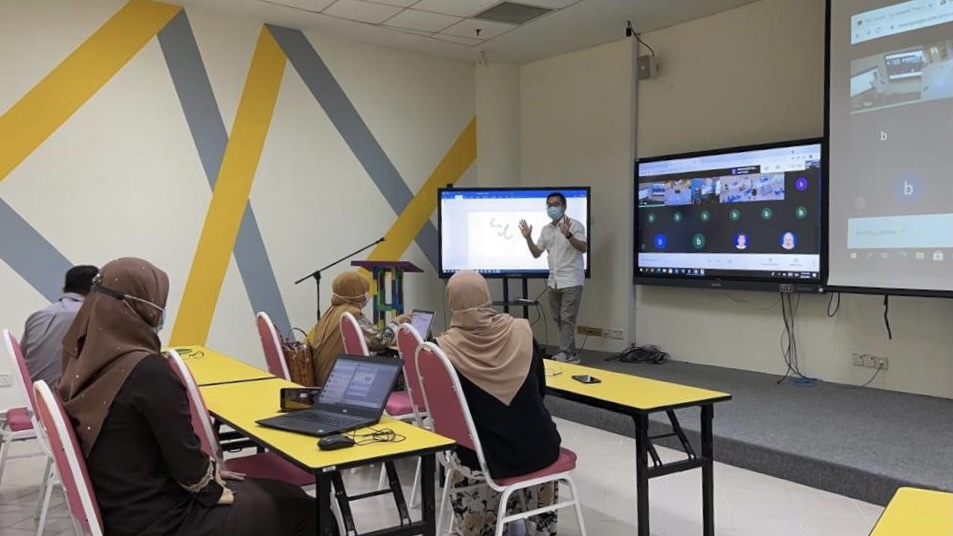 To find out more, register your interest HERE