This article first appeared in The Edge Malaysia Weekly, on December 26, 2022 - January 08, 2023.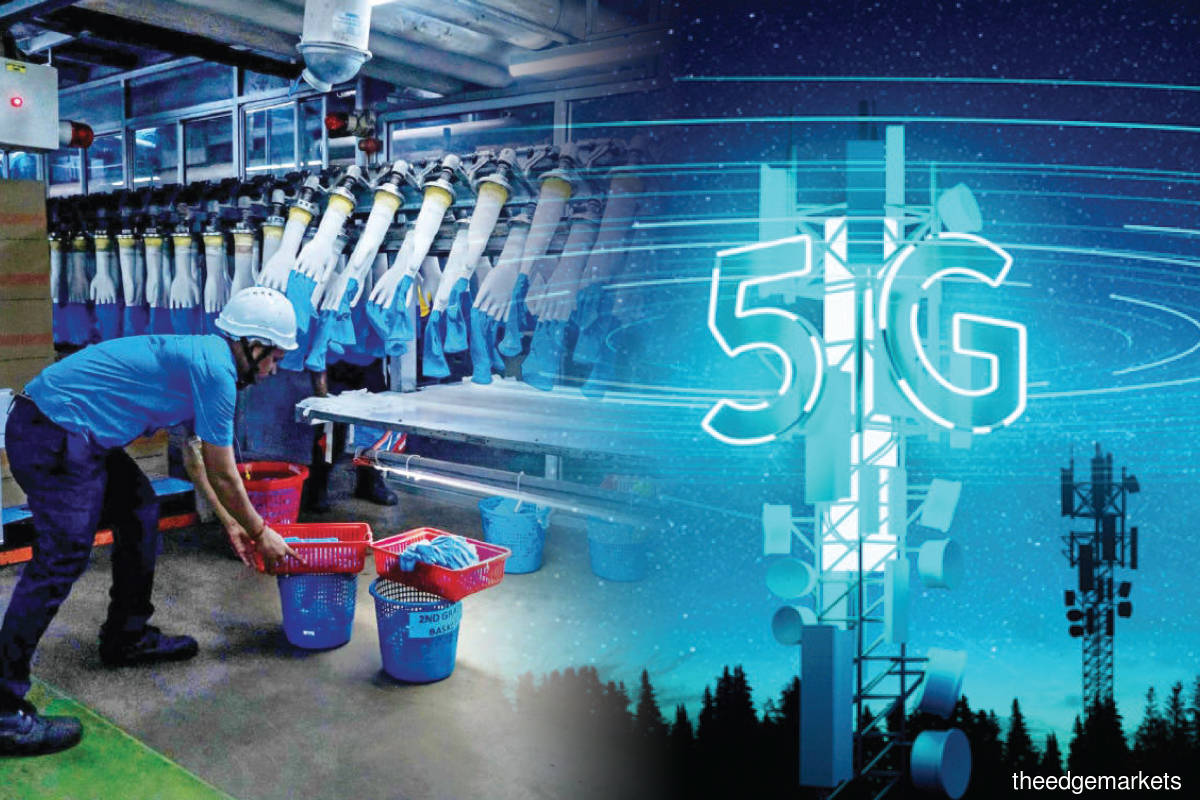 Post-pandemic, some corporates have more to worry about beyond the slowdown in customer demand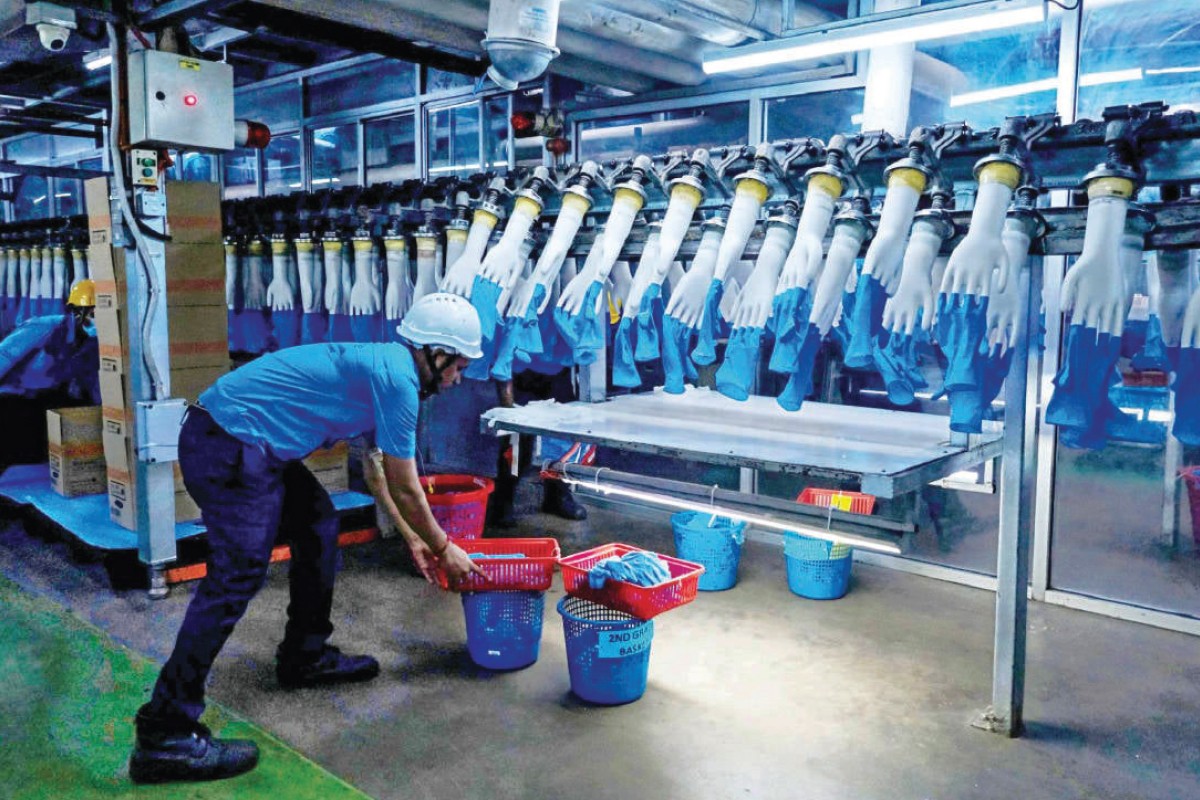 Tan Sri Lim Wee Chai
Founder and executive chairman of Top Glove Corp Bhd
Having been through the boom that lifted Top Glove Corp Bhd's net profit to record highs, Tan Sri Lim Wee Chai is now facing one of the most challenging moments in the rubber glove industry, which is suffering low average selling prices caused by overcapacity and fierce competition, especially from newcomers in China.
The glove manufacturer founded by Lim was loss-making for two consecutive quarters — the first time Top Glove has been in the red since it was listed in 2001.
It posted a quarterly net loss of RM52.59 million in the fourth financial quarter ended Aug 31, 2022 (4QFY2022), and widened to RM168.24 million in 1QFY2023.
This is a sharp reversal of fortune, compared with its record-high profit of RM2.87 billion in 2QFY2021 — about 18 months ago at the peak of the Covid-19 pandemic.
The quarterly losses show that the tough industry landscape is far more difficult than anticipated as demand normalises post-pandemic and extra capacity comes on stream.
Its plant utilisation rate dropped further to only 30% in 1QFY2023, from 52% in 2QFY2022.
Reminding his staff that it is no longer "business as usual" for the group, owing to high commodity prices, inflationary pressures and recession risk, Lim has pointed out that competition is intensifying.
In view of the harsh operating conditions, Top Glove has halted dividend payouts to preserve cash holdings, after it spent more than RM1.42 billion on share buybacks in 2020/21.
Selling pressure on Top Glove never eased in 2022, although its share price had already halved in 2021 because of its financial performance and waning interest in glove stocks. The stock slid to a six-year low of 58.5 sen. It closed at 72 sen on Dec 21, down 72.2% this year.
The downward trend knocked Top Glove off the FBM KLCI 30-stock benchmark index on Dec 19. The investing fraternity will be watching how Lim steers the group out of rough waters in 2023. — By Lee Weng Khuen
Augustus Ralph Marshall
CEO of Digital Nasional Bhd
Appointed on March 1, 2021, Ralph Marshall is two months shy of two years in his position as CEO of Digital Nasional Bhd, the special-purpose vehicle entrusted to roll out Malaysia's 5G single wholesale network (SWN), following the launch of the MyDIGITAL blueprint by former prime minister Tan Sri Muhyiddin Yassin.
Much has been achieved (and explained) in those 22 months. In February this year, for instance, Marshall gave a 21-page reply to 15 questions from ex-lawmaker Ong Kian Ming (who received a 20-line reply to 10 questions sent to mobile network operators [MNOs] lobbying for a second 5G network).
Marshall — who, as executive director of billionaire Ananda Krishnan's Usaha Tegas Sdn Bhd, previously sat on the boards of Maxis and Astro Malaysia — admitted that DNB is "highly unlikely" to survive in its current form should there be a second 5G network provider. He also clarified the misconception of an SWN being a monopoly, when its aim is to accelerate network rollout and coverage that would otherwise be delayed by profit considerations.
DNB — which began rollout in October 2021 and successfully launched 5G in Malaysia in December 2021 with about 500 sites in Putrajaya, Cyberjaya and Kuala Lumpur — said its 5G network was on track to reach 80% coverage of populated areas by 2024, if not earlier.
Set to exceed 40% of the populated area (with 3,500 sites) and reach 14 million people nationwide by year end, DNB's 5G rollout is one of the fastest in the world, said David Hägerbro, head of Ericsson Malaysia, Sri Lanka & Bangladesh. Coverage has reached almost all of the Klang Valley, significant parts of Penang, Johor and Negeri Sembilan plus some parts of Melaka, Perak, Kelantan, Sabah and Sarawak. Download speeds on its 5G network averaged 394Mbps versus 35Mbps on 4G. Some seven million 5G-compatible devices are already in the hands of end-users, says DNB, which sees that number doubling in 2023 and exceeding 40 million by 2030.
In June, Marshall was appointed non-executive chairman of Capital A Bhd's logistics venture Teleport. At that point, there was still no telling whether an agreement could be struck when the government set a June 30 deadline for MNOs to hammer out agreeable terms with DNB, which is essentially building the country's 5G network using vendor financing and securitised cash flow from MNOs' commitment to take up wholesale capacity. This means the government has control over the 5G network infrastructure as well as speed of rollout, through DNB, without forking out cash or taking on debt.
In August, four MNOs — Celcom (12.5%), Digi (12.5%), Telekom Malaysia (20%) and YTL Communications (20%) — agreed to take up 65% equity in DNB for a total of RM958 million, with the government retaining the remaining 35% plus a golden share.
Five out of six MNOs with more than 20 million customers — Celcom, Digi, Telekom, U Mobile and YTL Comms (YES) — are already selling 5G services to end-users, following the signing of the 5G Wholesale Access Agreement with DNB on Oct 31 this year. Maxis Bhd on Nov 2 said it would seek shareholders' approval before taking up 5G capacity from DNB.
It remains to be seen whether Maxis will be the sixth on board before Marshall crosses the two-year mark. What is certain is DNB's achievements came on the back of strong policy support from the previous two administrations, both of which had Datuk Seri Tengku Zafrul Abdul Aziz as finance minister. Zafrul is a member of the current cabinet led by Prime Minister Datuk Seri Anwar Ibrahim, who, at the time of writing, had yet to decide on the direction of 5G implementation to be undertaken by DNB.
Digital Communications Minister Fahmi Fadzil did say on Nov 14, though, that a decision needed to be made swiftly so that everyone could use the 5G infrastructure to boost business activities and daily life. — By Cindy Yeap
Datuk Daud Ahmad
Co-founder, group CEO and executive director of Cypark Resources Bhd
It has been an intense year for Cypark Resources Bhd group CEO and executive director Datuk Daud Ahmad. The 56-year-old accountant by profession has much to answer for as the company's two major projects have been delayed.
The first delayed project is a floating solar plant in Tasik Danau Tok Uban (DTU), Pasir Mas, Kelantan, for which initial targeted commercial operation date (COD) was in December 2021. It was postponed to May this year and then to September, and is now slated for May 2023.
The second delayed project is a solid waste modular advance recovery and treatment waste-to-energy (SMART WTE) plant in Ladang Tanah Merah, Negeri Sembilan, which has also missed its targeted COD in September.
In addition, Cypark needs more money to complete the two projects. It is placing out new shares, equivalent to 30% of its paid-up capital, to raise RM73.36 million — causing eyebrows to be raised even higher.
The company's share price plunged 45% within a week — from 69 sen on May 20 to 38 sen in late May — when the spotlight was cast on its ballooning debt and tight operating cash flow, along with rising concern about its ability to execute the solar power projects it had secured.
In an interview with The Edge in June, Daud, who co-founded Cypark in 1999, insisted that concerns over the company's financials stemmed from a "misunderstanding" of its business model.
He pointed to the Movement Control Order as the reason for its project delays, and said he expected Cypark's negative operating cash flow to be reversed when almost all of its ongoing projects are completed in 2023.
In short, Daud, whose equity stake has dropped to 6.77%, from 15.26% in January 2019, staunchly denies that the company is in financial trouble.
With the latest cash injection, can he finally get Cypark over the line by May 2023? All eyes are on him. — By Liew Jia Teng
Vivienne Cheng Chi Fan and Syed Ali Shahul Hameed
Joint group CEOs of Berjaya Corp Bhd
It has been more than eight months since Vivienne Cheng Chi Fan and Syed Ali Shahul Hameed took over as joint group CEOs of Berjaya Corp Bhd (BCorp) on April 1 this year, succeeding their predecessor Abdul Jalil Abdul Rasheed, who served for one year.
Under Jalil's leadership, a three-year strategic plan was rolled out to streamline the family-run conglomerate, which would be transformed into a consumer group. There had also been the disposal of non-core businesses, which would partly contribute to the halving of debt to RM2.5 billion within three years.
Some improvement could be seen when Jalil took office. BCorp reported its first full-year positive results since FY2018 for the financial year ended June 30, 2022 (FY2022), posting a net profit of RM51.77 million versus a net loss of RM459.63 million a year earlier, driven by the retail and hospitality segments, higher net investment-related income and the share of better results from associates and joint ventures.
However, the group incurred a net loss of RM16.42 million for 1QFY2023, although it was lower than the net loss of RM59.31 million a year earlier.
Hence, the key question is whether there is a continuation of the transformation plan to ensure a sustainable turnaround. It is also crucial for the new CEOs to unlock the hidden value of the group's assets, as well as to tackle the many cross holdings and subsidiaries that may not be a good fit in the entity.
After touching a high of 50.5 sen in March 2021, driven by the appointment of Jalil, BCorp's share price has pared its gains and has been trading below 30 sen for the most part.
Founder and chairman Tan Sri Vincent Tan Chee Yioun holds direct and indirect stakes of 20.03% and 13.71% in BCorp respectively. — By Lee Weng Khuen
Datuk Mohd Abdul Karim Abdullah
Managing director and CEO of Serba Dinamik Holdings Bhd
Serba Dinamik Holdings Bhd's accounting issues reared their ugly head in April this year, with a decision by the Securities Commission Malaysia (SC) to merely compound four of the company's top executives RM3 million each for submitting false statements involving revenue of RM6.01 billion for its financial period ended Dec 31, 2020.
This relatively small compound brought an end to the prosecution against Serba Dinamik's four executives. Put another way, the RM3 million fine issued to each of the four constituted settlement of the case.
In the middle of this entire episode was the face of the oil and gas service provider, Datuk Mohd Abdul Karim Abdullah, its managing director and CEO, who at the time was Serba Dinamik's largest shareholder and controlled more than 21% of the company (he is now the second-largest shareholder with a 14.52% stake).
In a statement on the compound, the SC said, "This [RM3 million] is the maximum amount of compound permissible for submission of false information in the company's financial statement."
Nevertheless, the SC's decision shocked many observers and market players, as the law that Serba Dinamik and its officials had flouted provided for a maximum jail term of 10 years. Furthermore, in the company's case, the quantum of revenue falsified was far greater than in other similar cases.
To add insult to injury, the then executive chairman of the SC, Datuk Syed Zaid Albar, tendered his resignation shortly after the Attorney General's Chambers decided to withdraw criminal charges against Serba Dinamik.
In April, the SC lodged a police report against Serba Dinamik for issuing malicious and misleading statements after the latter released a 26-page statement questioning the regulator's motives in pressing charges against the company and accused it of threatening the company's staff.
Another regulator, Bursa Malaysia Securities Bhd, filed contempt proceedings against Serba Dinamik and its directors for their failure to reveal a fact-finding update of its special independent review done by Ernst & Young Consulting Sdn Bhd, which came about after auditor KPMG red-flagged discrepancies in the company's accounts.
Despite riling up the authorities, Serba Dinamik and its head honcho Abdul Karim seem to have got away with their brand of shenanigans. With the court allowing the appointment of an interim liquidator by Serba Dinamik's creditors to take control of the company and three of its subsidiaries since August, Abdul Karim's hands are tied as to what he can do with the group. — By Jose Barrock