This article first appeared in Digital Edge, The Edge Malaysia Weekly, on January 9, 2023 - January 15, 2023.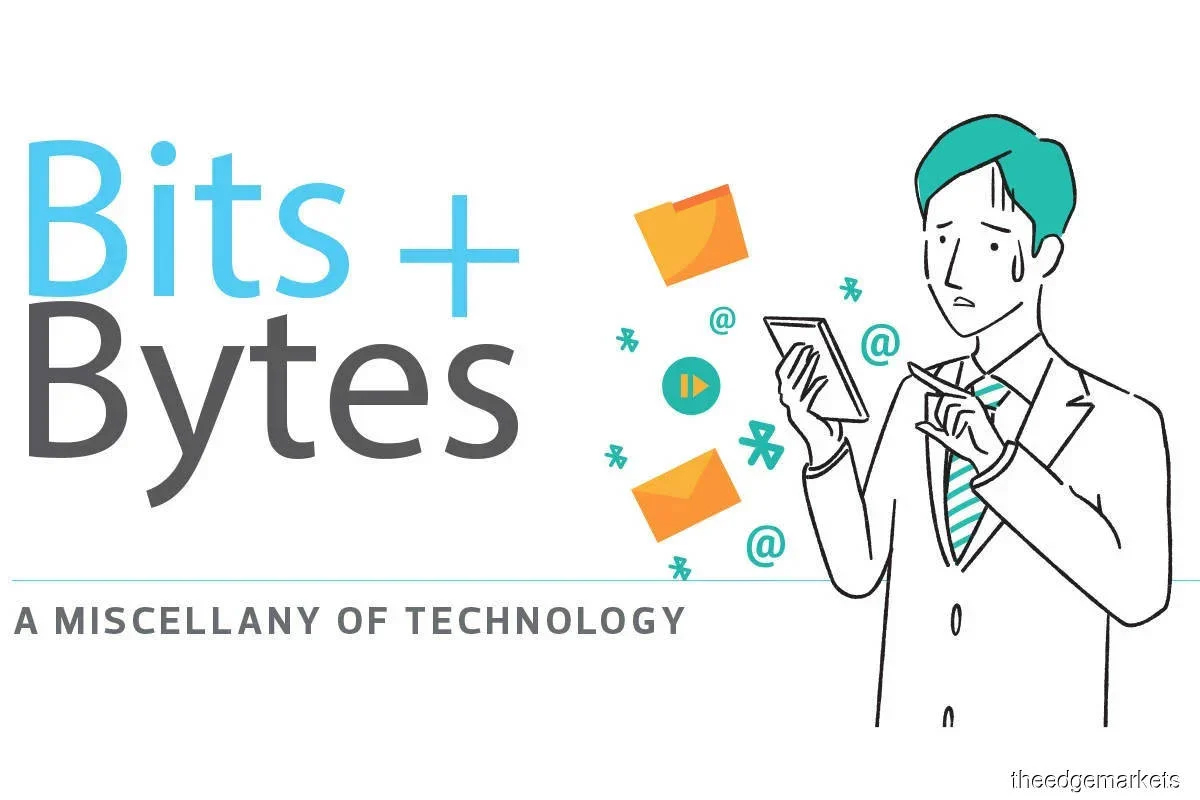 NEWS
Technology driving economic growth in Southeast Asia
Tech-enabled disruptors (TEDs) are the greatest force of progress in most developing countries in Southeast Asia, state Bain & Co and Monk's Hill Angsana Council in their "Southeast Asia's Pursuit of the Emerging Markets Growth Crown" report.
TEDs are directly and indirectly impacting traditional growth drivers such as ease of doing business by promoting business creation, enabling healthy competition, raising investment, strengthening e-government, improving education and productivity levels, and improving infrastructure. TEDs have the greatest force of progress in developing countries because they will directly affect investment, innovation, inclusion and productivity growth in the 30% to 40% of the Southeast Asian economy that is amenable to digital technology, turbocharging the "traditional growth policies".
"Actual or threatened pressure from TEDs is forcing traditional family-controlled or state-sponsored national champions to increase investment levels and accelerate innovation or face irrelevance in the coming decade.
"Given the digital nature of these businesses, we see TEDs breaching traditional country barriers to pursue regional or multiregional business opportunities with only minor adjustments to their business model. To illustrate the impact of TEDs on growth in Southeast Asia, we focus on four sectors: airlines, fintech, logistics and super app/platform businesses. These examples are meant to highlight just how significant the disruption has been to 'traditional' sectors and how this disruption will raise growth rates in Southeast Asia," states the report.
Apart from TEDs, the other main growth factors are improving traditional development policies, attractive demographics and offsetting geopolitical winds.
The impact of TEDs in Malaysia comes up to 35% with transport and logistics, financial services and retail having the highest impact on gross domestic product. The impact of TEDs in Singapore and Thailand is leading at 44% and 43% respectively, especially in education, health, logistics and transport, resulting in high degree impact.
The report adds that the vast majority of Southeast Asians prefer shopping online but e-commerce still remains a small portion (under 10%) over overall retail sales. However, the Covid-19 pandemic was a boon to non-cash forms of payment and e-commerce to thrive. This suggests strong future growth rate potential, which means access to services such as micro-lending, credit insurance and investments will see a boost through digital channels.
Another aspect that is seen to have demonstrated the effect of TEDs is venture capital, life cycle costs, fintech, logistics and super apps. These aspects are impacting many industries across the region.
The digital economy now generates US$174 billion (RM766 billion) of annual gross merchandise value. The report also predicts that by 2025, TEDs will be the biggest source of new employment in Southeast Asia, with tech-enabled businesses building a positive cycle of wealth and demand.
Lion & Lion's Resolution NFTs
Marketing agency Lion & Lion has created a series of tongue-in-cheek Resolution NFTs (non-fungible tokens) comprising a limited-edition art collection that integrates motion graphics, generative art, original digital music creation and typography design.
Each piece of NFT art will serve as a smart contract for collectors to own a New Year Resolution that appeals to them.
The team combed through global data on the most popular New Year resolutions from 2019 to 2022, looking at top 10 resolutions that people fail to keep and are most likely to be repeated the following year, before converting them into NFT art.
The limited-edition NFT series will be released in various blockchains, starting with Objkt.com, one of the largest CleanNFT (climate-friendly) NFT-art marketplaces for creators to mint, list, sell and buy their NFTs.
The Resolution NFT Series creators are Cindy Yap, Chan Wai Guan, Desmond Ho, TattHo Chow, Asher Ong and Brandon James Pereira.
New Motorist app helps users manage vehicle ownership, encourages safe driving
Automotive concierge platform Motorist.my has launched the Motorist Super App in Malaysia to help car users conveniently manage all aspects of vehicle ownership via their smartphone through a single app. Motorist also signed a memorandum of understanding with the Malaysian Institute of Road Safety Research (Miros) to include a feature within the app that provides information on the safety rating of vehicles according to the New Car Assessment Programme for Southeast Asian Countries (Asean NCAP).
"Much more than the contemporary used car buying and selling platform and app, the Motorist Super App is one that supports motorists in all stages of their vehicle ownership lifecycle, starting from the point when the car is bought, to covering all matters pertaining to driving, managing and maintaining the car and until the car is sold. We are excited to introduce the app to vehicle owners here and to collaborate with Miros to drive awareness on vehicle safety through the app," said Martin Belson, general manager of Motorist Technology Sdn Bhd (Motorist.my).
With the Motorist Super App's smart tools and services, car users can:
• receive notifications and reminders on road tax expiry, car insurance renewal, servicing and more;
• receive alerts on summons or traffic fines, for which they can make payment directly through the app;
• save time by receiving competitive quotes within 24 hours for motor insurance or cars they want to sell; and
• receive invitations to join community chat groups consisting of users with the same car model.
The Motorist Super App also promotes safe driving. With just one tap on the app, car users can access the live feed of traffic cameras on all major highways to check for traffic jams, roadblocks, floods or car breakdowns before starting their journey. In addition, the "Co-Driver" feature enables car users to receive real-time audio alerts when approaching police enforcement camera zones, as well as reminders to drive more responsibly.
From now until Jan 30, car users who download the app stand to win prizes such as the Apple iPhone 14, AirPods 3 and Apple Watch SE. Simply by adding their vehicle details in the app, they could also win RM2,000 weekly from a vehicle plate draw.
Edutainment theme park Next-Gen now open
Next-Gen, Malaysia's largest indoor edutainment theme park, has officially opened its first outlet in 1 Utama, Petaling Jaya. Next-Gen is a one-stop hub for fun learning activities that transcends generations from toddlers and teens to adults and the elderly.
Driven by a goal to provide children with learning environments outside the classroom that can also engage families, Next-Gen features five experiential zones that cater to different age groups and levels of growth: entertainment, enrichment, experience, engagement and empowerment. The 45,000 sq ft space has a variety of family-friendly attractions and mini-games, including infant play areas, obstacle courses, a sky-themed playground with rainbow slides, e-gaming zones and even a karaoke centre.
Next-Gen's launch comes with the edutainment market growing substantially worldwide, with an expected valuation of US$3.45 billion by 2028.
Beam Mobility records highest ridership in 2022
Micromobility service provider Beam Mobility has recorded new all-time highs across several areas such as number of rides, riders and e-scooter deployment. Beam registered more than one million trips last year, 2.5 times higher than in 2021. Additionally, over 100,000 trips were made to move people to a public transport facility such as MRT, LRT or bus stations — a fivefold increase compared to 2021.
Also, more than 3,500 e-scooters have been deployed all over Peninsular Malaysia including Perak, Pahang and Johor, with wider coverage in the Klang Valley to encompass neighbourhoods like Mont'Kiara, Bandar Utama, Ara Damansara and Cheras.
Users who travelled over two million km using Beam e-scooters instead of conventional cars throughout last year prevented more than 486 tonnes of carbon emissions from being released into the air.
"The data clearly shows that an increasing number of Malaysians are more accepting of shared e-scooters as a real mode of transport. I would like to thank all our riders for the constant support and constructive feedback over the past year. Let's carry this momentum forward and work towards realising the dream of creating a city that flows smoothly," said Justin Tiew, Beam Mobility Malaysia's general manager.
Tanjong Keramat launches Malaysia's first online cooperative app
Sabah-based cooperative body Koperasi Tanjong Keramat Malaysia Bhd has launched Malaysia's first online cooperative super app, TaptapLah.
TaptapLah is an effort to increase the productivity of Tanjong Keramat's products and services through a digital application system. It could potentially provide the data and analytics needed for marketing and business performance purposes.
As at June 30, 2022, there were 14,975 cooperatives with 7.03 million members nationwide. The total share capital and cooperative assets during this period were RM16.52 billion and RM156.18 billion respectively, said Entrepreneur Development and Cooperatives Minister Datuk Ewon Benedick.
"The exclusive initiative by Koperasi Tanjong Keramat Malaysia Bhd today is aligned with the Malaysia Cooperative Societies Commission's digitalisation plan to bridge the digitalisation gap among cooperatives nationwide. [This occasion] is made more special as the [TaptapLah super app] is launched in conjunction with the 100th anniversary of the cooperative business in Malaysia," said Ewon.
Tanjong Keramat chairman Datuk Seri Panglima Yahya Hussin highlighted that the super app allows cooperatives to onboard digitalisation with a minimum investment. All activities and maintenance costs will be taken on by the TaptapLah platform.
Tanjong Keramat also signed a memorandum of understanding with China's largest online retailer JD.Com to list its exclusive products on the TaptapLah app. The app hosts multiple digital services for cooperative members, including digital financing, marketplace and insurance coverage applications.
Carousell: BTS among most searched keywords for second-hand items
The Carousell Recommerce Index by Carousell Group revealed that IKEA, BTS and Nike were among the all-time top three most searched keywords for second-hand items on Carousell Malaysia and Mudah.my platforms. The report also found that fashion, electronics and cars were the three most popular categories to sell while fashion, cars, hobbies and toys were the most popular second-hand categories to browse.
In conjunction with Carousell Group's 10th anniversary, the Carousell Recommerce Index revealed the sustainability impact its collective community has made by buying and selling second-hand items across their markets in Southeast Asia, Hong Kong and Taiwan — Carousell, Ch Tt, Laku6, Mudah.my, OneKyat, One Shift, Ox Luxe, Ox Street and Refash.
Co-founder of Carousell Group Lucas Ngoo said: "[The 2022] report, which is also our 10th anniversary edition, serves as a crucial guide to help us better understand consumer behaviour in the post-Covid-19 era. This will help us keep up with the changing trends in the country so that we can continue to drive recommerce growth."
Since its inception in 2012 as a mobile-first app to make selling and buying underutilised items easier, Carousell has grown from a consumer-to-consumer marketplace into a multi-category platform for second-hand goods in its market.
It has been working on additional capabilities to offer more features and services to make buying second-hand items as trusted and convenient as buying brand new items for its users.
Over the past decade, Carousell users have extended the life cycle of 76.8 million fashion items, 33.9 million electronics, 2.26 million hobby items and toys, 11.1 million home items and furniture, as well as 10.6 million baby and children's items. To further illustrate the impact, assuming that all electronics listed in all markets are iPhone Xs, the height when stacked together is the equivalent of more than 10,000 times the height of the Petronas Twin Towers, states the report.
Carousell Group stood out as a dominant player in the recommerce industry in Malaysia. Forty-six per cent of respondents to its study said that they buy and sell second-hand on the group's local platforms.
EDITOR'S MUST-HAVES
Focus is a perennial problem in an age of technological distractions. Could the solution to improving focus then lie in a tech gizmo? The makers of FOCI 2 believe the wearable gadget can improve the user's ability to focus.
The nifty productivity tracker uses a second-generation machine learning engine to keep tabs on abdominal movements measuring one's breathing. The data is then fed to an artificial intelligence model.
FOCI tracks six cognitive states: focus, calm, distracted (not in focus), fatigue, stress and flow. Each mind state is colour-coded and updates in real time. The compact device (measuring 44.3mm by 20.7mm by 12.8mm in dimension and weighing 10g), which is clipped to the waist, assesses the user's physiological state and translates diaphragmatic breathing patterns into productivity metrics.
Real-time metrics are fed through an app that informs users if they are focused, distracted, stressed, calm or fatigued while working. The device will vibrate if one is distracted or if it detects that one's focus is slipping.
Tech books
The Future is Analog: How to Create a More Human World by David Sax
In The Future is Analog, David Sax points out that the onset of the pandemic instantly gave us the digital universe we had spent so long anticipating. Instant communication, online shopping, virtual everything. However, it didn't take long to realise how awful it was to live in this promised future. We craved real experiences, relationships and spaces and got back to real life as quickly and often as we could.
In chapters exploring work, school, religion and more, this book asks pointed questions: Is our future inevitably digital? Can we reject the downsides of digital technology without rejecting change? Can we innovate not for the sake of productivity, but for the good of our social and cultural lives? Can we build a future that serves us as humans, first and foremost?
This is a manifesto for a different kind of change. We can spend our creativity and money on building new gadgets — or we can spend them on new ways to be together and experience the world, to bake bread and climb mountains. All we need is the clarity to choose which future we want. — Amazon