This article first appeared in Forum, The Edge Malaysia Weekly, on January 9, 2023 - January 15, 2023.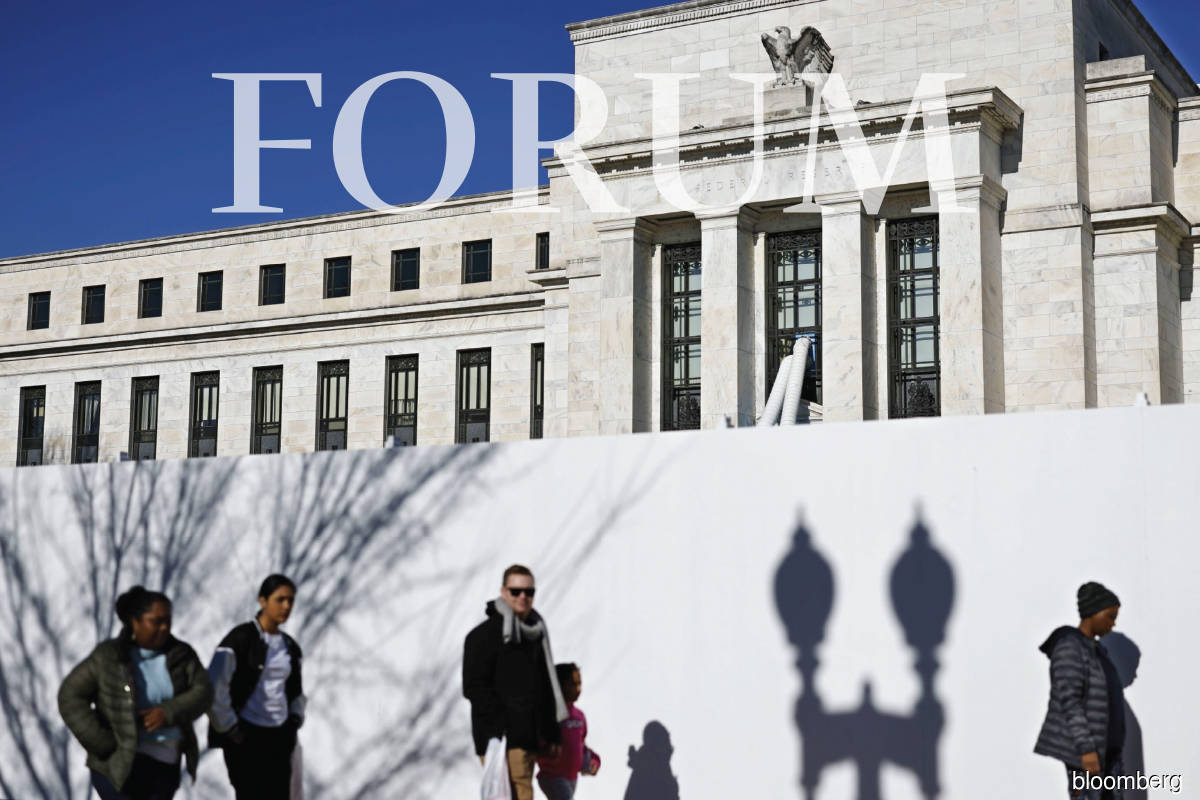 Do Malaysians really understand what is happening with inflation, beyond the pain inflicted by rising prices? This is important because public perceptions influence political choices and policymaking.
Before the US mid-term elections in early November, 87% of likely voters said inflation was extremely or very important in deciding their vote. In Malaysia, too, electoral support for Perikatan Nasional is said to reflect public appreciation for pandemic relief measures during its truncated tenure at the helm.
The US government has since released the November data for the Consumer Price Index (CPI-U). The headline number was 7.1%, down from 7.7% in October, but still considered very high for the US.
The phrase "highest levels since the early 1980s" has accompanied much of such commentary in recent months. And undoubtedly, prices measured by the CPI-U in November were 7.1% higher than a year before. But the impression created has been overtaken by more recent developments and, hence, is out of date, even misleading.
The US inflation rate has been coming down in the last five months (July until November). For economists worrying about inflation, it is not accelerating, but decelerating.
Annualised inflation in the last five months has been only 2.5%. To be clear, 2.5% is not the increase in prices from July to November, but the price rise if inflation over the last five months continued for a year.
By contrast, annualised inflation from February to June 2022 was 11.8%. Although the Fed's target was arbitrarily set at 2%, most serious macroeconomists would not be distressed about 2.5% inflation.
Unsurprisingly, they have less alarmist views than those of the general public, including politicians and financial investors with strong vested interests in minimising inflation to maximise the value of their financial assets.
The inflation spike over the last year or so was mainly due to "external [supply] shocks", including the new Cold War, the Covid-19 pandemic, the Ukraine war and retaliatory sanctions, especially for fuel, food and fertiliser prices.
Inflation has been driven higher by supply disruptions, and shifting demand, due to the pandemic, and then recovery, followed by credit tightening.
There has been little evidence of any self-reinforcing or accelerating factors, such as a "wage-price spiral", with higher prices causing workers to demand higher wages, further driving up prices, and changing consumer or investor expectations.
The data also show that despite the difficulties inflation inflicts on many people, tens of millions of Americans are economically better off than they were before Joe Biden was elected over two years ago.
This is especially true for those who got the record 10 million jobs created since then. Also, wages for lower paid workers rose faster than inflation.
Over the past five months, wages for all production and non-supervisory workers have risen at a 4.1% annualised rate. Wages of such hotel and restaurant workers rose 3.8% more than inflation since the pandemic began.
Misunderstanding inflation and the economy influences politics and policymaking. Such misapprehensions can influence not only elections, but also the most important economic policy decisions governments make.
The US Federal Reserve itself has caused most US recessions since World War II by changing interest rates pro-­cyclically, rather than counter-cyclically. It may well raise interest rates yet again in the coming months, potentially throwing millions out of work in the US and all over the world.
This would almost certainly have serious political consequences. Such a tragic mistake would be much less likely if publics had better understanding of economic reality, especially current inflation, as well as available choices and their consequences.
As inflation has been coming down in the last five months, the Fed should not have continued earlier interest rate hikes, thus hastening the next recession. Fed vice-chair Lael Brainard had urged a more moderate approach, but appears to have been overruled by Jerome Powell, a Trump appointee and Paul Volcker fan.
Her approach would have been a much better choice than the current course which is more likely to drag the whole world into recession. Inflation has already been coming down for many reasons, largely unrelated to the Fed's interest rate hikes.
With the notable exception of the Bank of Japan under governor Haruhiko Kuroda, most other major central banks have followed the Fed's interest rate hikes, hastening a world economic slowdown.
Developing country central banks try, often in vain, to stem the outflow of capital from their economies to Western safe havens offering higher interest rates.
Although they are not required to, they have opened their capital accounts, hoping for more capital to flow in than to flow out. As a Malaysian economist quipped long ago, this is like hoping for more birds to fly into, rather than out of an open birdcage.
Thus, ill-advised economic policies of earlier regimes now limit what the government can do in the short term in response to the looming crisis.
Promisingly, Indonesia has just boldly amended its law to broaden its central bank's mandate to include sustaining growth. Earlier, together with the Philippines, the two neighbouring island nations had used "monetary financing" of its fiscal deficit to better fund government efforts to cope with the pandemic and other challenges.
---
Jomo Kwame Sundaram, a former economics professor, was United Nations assistant secretary-general for economic development. He is the recipient of the Wassily Leontief Prize for Advancing the Frontiers of Economic Thought.