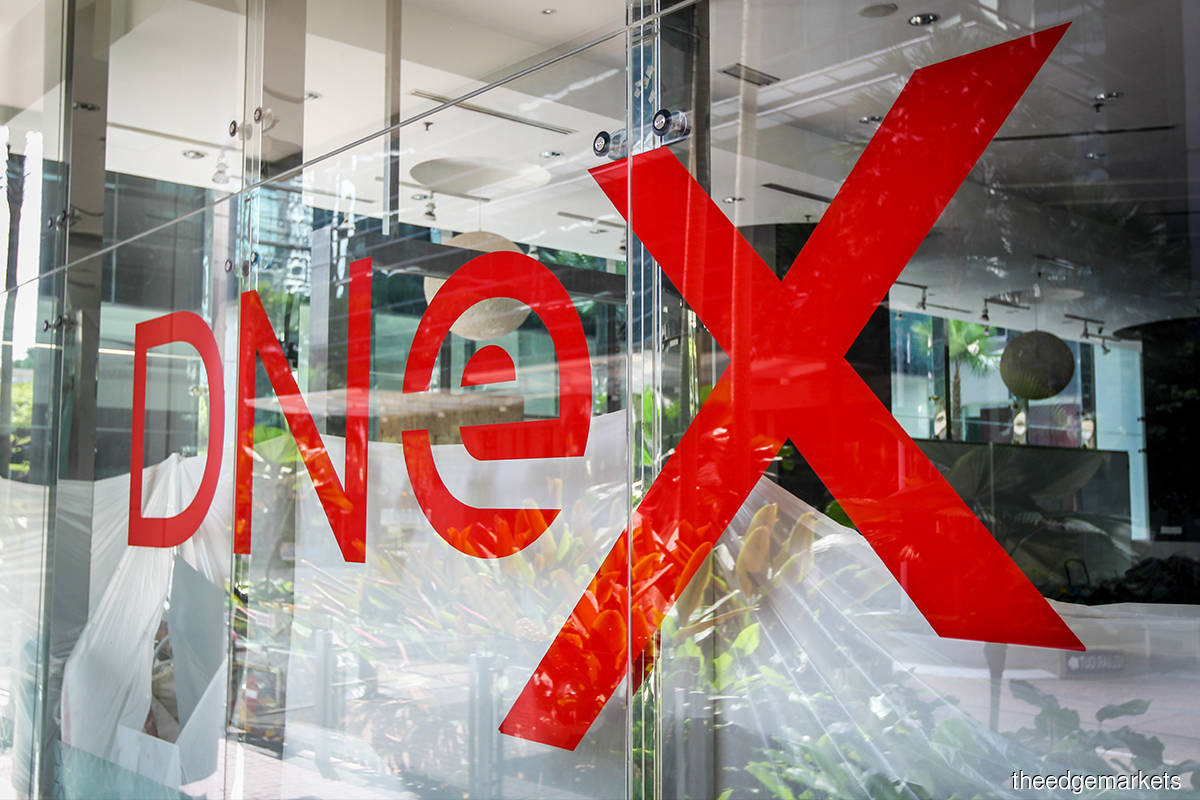 KUALA LUMPUR (Jan 11): Dagang NeXchange Bhd (DNeX) shares rose as much as 13.9% to 57.5 sen each in early morning trade on Wednesday (Jan 11), from Tuesday's closing at 50.5 sen, with 78.9 million shares done after the company said no changes will be made to the composition of the board pending the conclusion of an ongoing court case.
Dnex was the second most active stock traded, and was among the top 10 gainers as at 9.35am.
In a bourse filing on Tuesday, DNeX said the parties involved in a lawsuit concerning the appointment of SilTerra Malaysia Sdn Bhd's directors have agreed that no changes be made to the composition of the board pending the conclusion of the case.
The parties are SilTerra and DNeX Semiconductor Sdn Bhd (DSSB), both of which are controlled by DNeX, as well as Tethystronics Technologies Co Ltd (TTCL).   
In a bourse filing, DNeX said a consent order was recorded in the High Court on Tuesday, and it is to remain effective until the legal matter is disposed of. 
The consent order also states that SilTerra's board is entitled to convene for subsequent meetings on matters related to the company, but cannot deliberate on the legal matter. 
"The consent order will allow the board of SilTerra to operate their business as usual with a functional board," DNeX said. 
TTCL is a special-purpose vehicle ultimately owned by Beijing Integrated Circuit Advanced Manufacturing and High-End Equipment Equity Investment Fund Center (CGP Fund), which also holds a 40% equity interest in SilTerra. DNeX owns the remaining 60% of SilTerra. 
The civil suit revolves around DNeX's exercising its rights as a majority shareholder of SilTerra to appoint directors on SilTerra's board via member's written resolutions (MWRs), a move being contested by TTCL. 
TTCL wants SilTerra and DSSB to be restrained from acting upon the MWRs and directors' written resolutions purportedly passed on Nov 21.
It is also seeking to restrain Silterra and DSSB from taking any steps towards effecting any further change in the composition of SilTerra's board. 
Another relief sought by TTLC is for the defendants to restore the composition of SilTerra's board of directors to the composition prior to the appointment resolutions.
Read also:
DNeX unit SilTerra's board composition frozen pending conclusion of suit