This article first appeared in Digital Edge, The Edge Malaysia Weekly, on January 23, 2023 - January 29, 2023.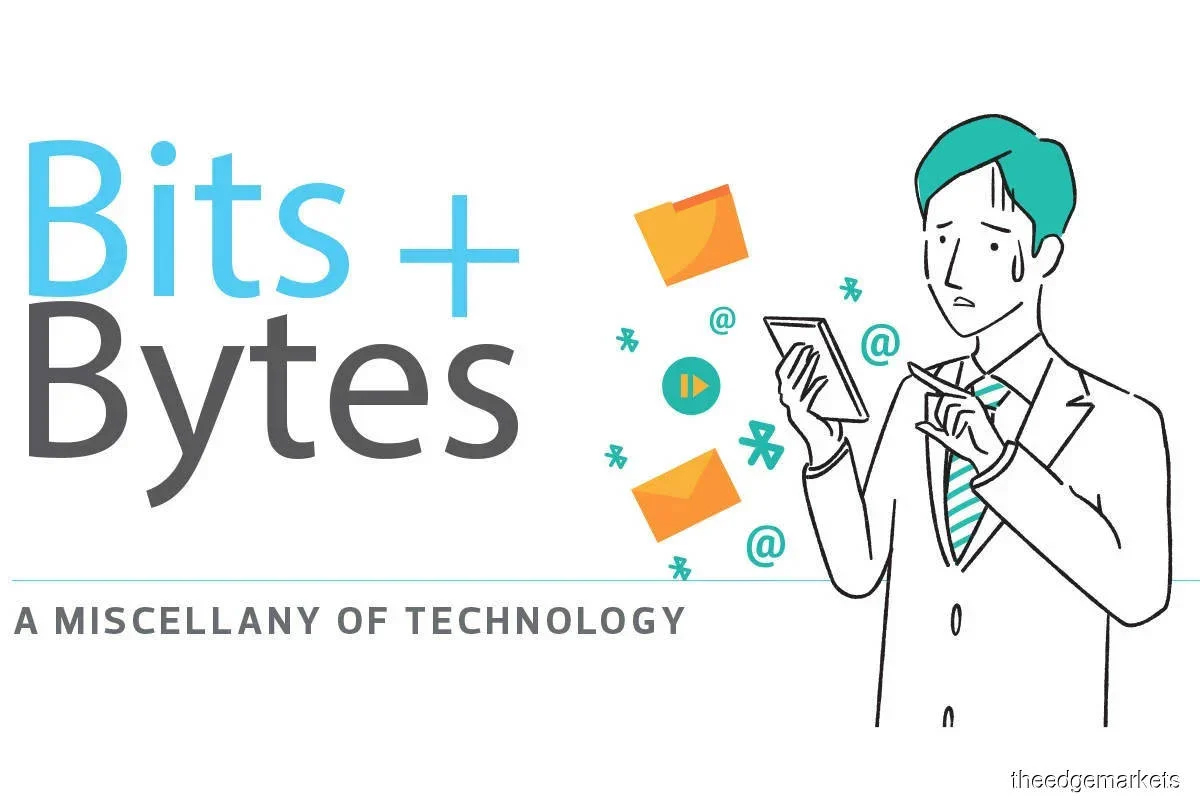 NEWS
Taylor's expands digital talent pool with future-focused programmes
Taylor's University has launched two first-of-its-kind programmes in Malaysia: the Bachelor of Interactive Spatial Design (Honours) and the Bachelor of Science (Honours) in Sustainable Digital Construction Management.
The programmes were curated to produce future-ready graduates to fill employment gaps in the digital talent pool and to nurture students with transferable soft skills such as critical thinking, effective communication and adaptability to boost success at future workplaces.
Students will be able to choose from three learning track options: a conventional internship, a work-based learning experience with Taylor's industry partners (such as Frame Motion Studio Sdn Bhd, Ministry XR, Honor and IMT Smart Home) and the technopreneurship mode that allows students to start a business with Taylor's University's entrepreneur start-up incubator, Biz Pod.
Students will have access to Taylor's extended reality (XR) learning centre, also known as Taylor's Virtual Online Future Technology and Extended Reality (Vortex XR) Lab, which has augmented, virtual and mixed reality equipment that can be used for teaching, learning content creation, designing, ideation and prototyping immersive experiences.
The new programmes will be open to its first cohort of students in March and the next intake will be in August.
TrueMoney enters the Malaysian market with Lotus's Malaysia
Financial technology (fintech) company TrueMoney has set foot in Malaysia and partnered with Lotus's Malaysia Sdn Bhd as the official payment provider, offering seamless payment solutions for all of Lotus's stores across the country. Lotus's customers will be able to use TrueMoney's app to make contactless e-wallet and QR code payments.
TrueMoney currently operates in six countries as an e-wallet that offers a wide range of financial solutions, including cashless payments, mobile top-ups, bill payments and international remittances. The company is also looking forward to including cross-border payments in the future. The TrueMoney e-wallet is currently available in Malaysia via the Apple App Store and Google Play Store.
Indonesian fintech Xendit enters Malaysia
Fintech unicorn Xendit has officially entered the Malaysian market, offering a diverse range of hyperlocal payment solutions to businesses here. Xendit also announced an investment in a local fintech company, Payex — an official Bank Negara Malaysia-licensed payment gateway provider — to further bolster its ability to empower local businesses to expand regionally.
Through Xendit's one-stop payment infrastructure, businesses can scale rapidly and seamlessly, and tap into other Southeast Asian markets. Its core payment solution accepts payments from virtual accounts, credit and debit cards, e-wallets, retail outlets and direct debit.
It also features an array of financial services, payment security options and applications, including card issuing, platform management, infrastructure for e-wallets and express check-out.
Sekinchan adopts digital payment tools to become first cashless kampung
Sekinchan is the first cashless "kampung" (village) in Malaysia, allowing residents and businesses to utilise digital payment tools rolled out by Hong Leong Bank (HLB) and Payments Network Malaysia Sdn Bhd (Paynet).
HLB has equipped the 800 businesses in Sekinchan with a HLB DuitNow starter kit, which includes a DuitNow QR Code for businesses to accept contactless QR payments and an all-in-one payment terminal that accepts cards and QR payments.
Places of worship, such as the Pantai Redang Datuk Kong temple which is known for its wishing tree adorned with red ribbons, have also adopted cashless payments, so temple visitors can make their donations via the DuitNow QR code.
Tune Protect Life's flagship SME product to narrow protection gap
Tune Protect Ventures Sdn Bhd's (Tune Protect Life) flagship product, SME EZY, now provides employee benefits to staff members of small and medium enterprises (SMEs) and their dependents, with the aspiration to provide simple and affordable pure life and health protection.
For SMEs with a minimum of five and up to 250 employees, SME EZY offers comprehensive medical and life coverage and comprises three products: group term life, group medical and group outpatient clinical. Employers have the flexibility to mix and match these three products based on their budget.
RED ALERT
PDRM engages Whoscall to fight fraud and scams
Whoscall, powered by Gogolook, a caller ID application with the largest database in East Asia and Southeast Asia, has been appointed by the Royal Malaysia Police (PDRM) as a strategic partner to fight against serious fraud crimes in Malaysia.
The collaboration involves the database sharing of fraud numbers between the PDRM Commercial Crime Investigation Department (CCID) portal and Whoscall's data system, making it the most updated and reliable caller ID application for Malaysians to protect themselves against fraud, with access to the most updated scam phone numbers via Whoscall's artificial intelligence (AI) technology and proprietary databases, which has over 1.6 billion phone number entries in real-time globally.
According to the CCID, 30,560 cases were reported between January and December 2022, compared to 31,490 cases in 2021. Malaysians lost more than RM2.2 billion in 2021 and RM1.7 billion in 2022.
The partnership between Whoscall and PDRM is part of the ongoing PDRM Anti-Scam Campaign, offering an actionable step to protect oneself against scammers by leveraging Whoscall's unknown call identification technology. Whoscall was previously endorsed by the Selangor government and is now the first and only caller ID application endorsed by PDRM.
PEOPLE MOVES
Change of guard at anti-graft body, C4 Centre
Cynthia Gabriel (pictured) has stepped down as executive director of the Centre to Combat Corruption and Cronyism (C4). However, she will remain as a founding director and continue as a member of the board of directors. She will serve as a senior adviser and help C4 Centre set its direction and policies.
Pushpan Murugiah, a former corporate executive, will assume the role of acting CEO while Sudhagaran Stanley, programme manager at C4 Centre, will take on the role of deputy CEO.
Carsome appoints new regional head of communications
Carsome has brought on board Anuja Ravendran to help identify communications opportunities within the region while working with regional teams to shape Carsome's reputation in its markets. She was previously with Axiata for over four years in group corporate communications where she led media relations, publications and reputation management, among others.
AirAsia has a new head of brands
AirAsia has named David Viray as head of brand for the airline. He will oversee the branding of the airline business in Malaysia and across Asia. Prior to his current role, Viray was handling branding for both the airline and the Super App businesses for the Philippine market for over two years. His experience with the brand also saw him overseeing AirAsia's Teleport business, the cargo and logistics platform for AirAsia and social media content.
TRAINING
Online academic programme on 5G and digital technology launched
Digital Nasional Bhd (DNB) and Ericsson are kick-starting a free online academic programme on digital technologies and 5G for all students enrolled in tertiary institutions nationwide. The "MY5G Ericsson Malaysia Pioneers Programme" which started on Jan 11, is part of DNB's objective to develop local tech talent.
The programme is the first customised learning course on 5G and digital technologies offered by Ericsson and will deliver 42 hours of learning content designed to raise digital skills, knowledge and awareness of emerging technologies. It comprises three modules to guide students through the technological functionalities and applications of digital services.
As they go through the modules, students will be asked to develop a solution from ideation and theoretical prototyping to a fully formed sales pitch for a fictional potential buyer. Participants will take online assessments within each module and earn an Ericsson digital badge after clearing all the assessments.
As part of the curriculum, students will creatively address actual problems within various Malaysian industries and sectors by discovering, analysing and developing AI-powered digital solutions. The digital solutions will address different business-related problems to gain positive environmental and social impact.
For more information, visit www.ericsson.com/en/about-us/company-facts/ericsson-worldwide/malaysia/m....
GRANTS
Merdeka Award Grant for international attachment now open for application
The Merdeka Award Grant is now open for applications until May 1. Malaysian change-makers between the ages of 22 and 35 are invited to apply for a short-term attachment at any globally top-ranked university and could stand to see their tuition fees, accommodation and travel expenses covered during the attachment period of up to three months.
The grant is looking for individuals currently working on or looking to expand their body of work in environmental conservation and biodiversity, education and community work and arts and culture.
Applicants can apply at www.merdekaaward.my/the-grant/application.
Did you know?
Netflix training videos
Netflix users can now stream fitness content from Nike Training Club. Each Nike Training Club programme has multiple episodes — a total of 30 hours of exercise sessions released in two batches. The programmes will be available on all Netflix plans in multiple languages, with workouts for all fitness levels and interests.
The workouts are beginner-friendly and last for 10, 20 and 30 minutes. For more advanced workouts, there are high-intensity training and strength workouts too. To gain access to these videos, simply type "workout" in the search bar.
TRENDING
Veganuary
Launched in 2014, Veganuary is an awareness programme to encourage people to try a vegan diet (eating only plant foods) in January. The movement began from a desire to protect the environment, prevent animal suffering and improve people's health.
Creators on TikTok have been sharing their Veganuary journeys, along with the different types of food they have been trying out. To join the challenge, sign up on Veganuary's website at https://veganuary.com/en-us.
Tech books
Big Data for a Sustainable Smart City by Dr Rehana Kassim
This book offers an overview of the role of big data in the sustainability of a smart city. The book looks at future trends and challenges in the use of big data, with discussions on big data and its implementation contextually elaborated, touching on several subdomains of the smart city, such as smart infrastructure, smart healthcare and smart grid.
As distributed ledger technology and blockchain have increasingly become part and parcel of big data, with a potential role as an alternative currency and authenticity instrument, the book also includes discussions on distributed ledger technology. Highlights on social technology fusion as mooted by the concept of Society 5.0 are discussed as a continuation of technocentric IR 4.0 growth. The book concludes with hope and concern for what society will be facing in tandem with its adoption. — Amazon
QUOTE OF THE WEEK
"On 29 December 2022, the CNIL sanctioned the social network TIKTOK for a total amount of 5 million euros for two reasons: users of 'tiktok.com' could not refuse cookies as easily as they accepted them. Also, they were not informed in a sufficiently precise manner of the purposes of the different cookies." — Commission Nationale de l'Informatique et des Libertés (CNIL)
Between May 2020 and June 2022, the CNIL carried out several online investigations on the tiktok.com website and found that the company failed to comply with the obligations set out in Article 82 of the French Data Protection Act, which requires services to secure users' consent for the storage of cookies and also presupposes the users' freedom to give that consent.
DIGITIONARY
Colocation
Also known as "colo", it is the practice of renting space for a business' servers and other computing hardware at a third-party provider's data centre facility. Typically, colocation services include the building in which everything is housed, as well as networking, physical security, redundant power and redundant cooling components, which then support the servers and storage provided by the customer.
Reliance on a colocation data centre allows businesses to eliminate heavy capital expenditures on building and maintaining their own facility while retaining ownership and complete control over their physical servers.
PICTURE OF THE WEEK
Nigerian filmmaker and artist Malik Afegbua leverages artificial intelligence (AI) to create a stylish universe for the elderly through a series of images called Fashion Show For Seniors. The images have garnered hundreds of thousands of likes on social media.
EDITOR'S MUST-HAVES
EMO, the desktop pet
Have you ever wanted a pet but the idea of getting a live one seemed like too much responsibility? Well, now you can have a robot equivalent: EMO! It sits on your desk and interacts with you like any normal living thing. Think of it as a walking, talking Tamagotchi.
With multiple sensors and cutting-edge technology, EMO is built with a personality and has a character that can self-explore the world and react to you with over 1,000 faces and movements.
EMO is inquisitive about the world around it and moves independently to explore its surroundings on its own. It can track sounds, recognise people (up to 10) and objects, and expertly navigate your desktop without ever falling off. EMO makes decisions on its own and its personality evolves based on its surroundings and your interactions. If you try to interrupt what it is doing, it might even get a little annoyed.
EMO retails for US$369 (RM1,600) and can be purchased at https://living.ai.