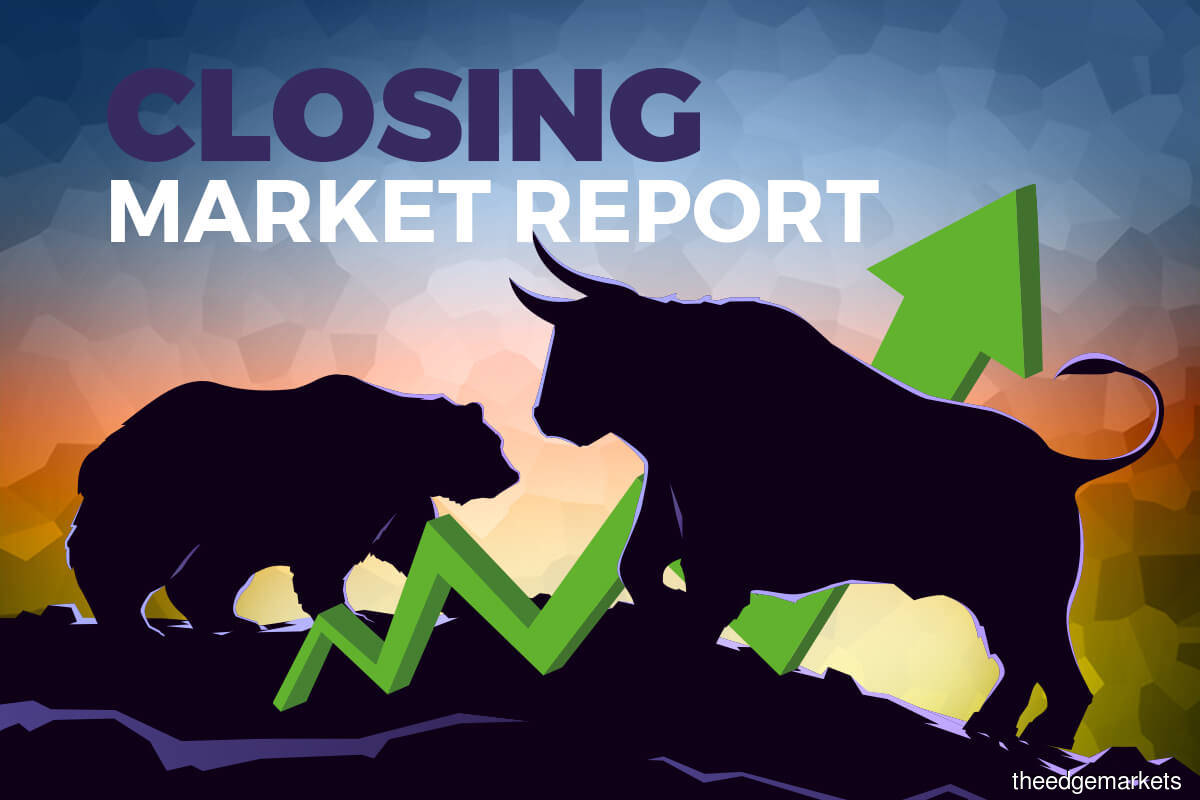 KUALA LUMPUR (Jan 19): Bursa Malaysia rebounded from Wednesday's (Jan 18) losses to end slightly higher on Thursday, supported by positive local sentiment following Bank Negara Malaysia's (BNM) decision to maintain the overnight policy rate (OPR), dealers said.
At 5pm, the benchmark FTSE Bursa Malaysia KLCI (FBM KLCI) grew 0.72 point, or 0.05%, to 1,496.22 from Wednesday's closing of 1,495.5.
The market bellwether opened 0.7 point lower at 1,494.8, and moved between 1,493.42 and 1,501.71 throughout the day.
Market breadth was positive with gainers surpassing decliners 407 to 387, while 443 counters were unchanged, 955 untraded and 10 others suspended.
Turnover dropped to 2.5 billion units worth RM1.9 billion against Wednesday's 2.7 billion units worth RM2.0 billion.
Tenaga Nasional Bhd (TNB) and Maxis Bhd were the top two gainers among the FBM KLCI constituents. TNB climbed 11 sen to RM9.50 while Maxis rose seven sen to RM3.98, contributing a combined 1.97 points to the gain in the index.
Rakuten Trade Sdn Bhd vice-president of equity research Thong Pak Leng said despite ending in positive territory, the FBM KLCI trended sideways within a narrow range of 1,493 to 1,501 due to the absence of fresh catalysts amid the negative regional performance.
"Key regional indices closed mostly lower following a negative cue from Wall Street overnight as a result of growing fears of a recession in 2023, especially after the US data released painted a dour picture of the world's largest economy.
"Nonetheless, China stocks maintained their uptrend boosted by optimism over a Chinese economic recovery this year," he told Bernama on Thursday.
Back home, Thong said the outlook would remain positive despite the strong resistance at 1,500 as valuations of local equities remain cheap accompanied by continuous support from local institutions.
"Hence, we anticipate the FBM KLCI to hover within the range of 1,490-1,500 towards the weekend," he added.
BNM on Thursday decided to maintain the OPR at 2.75% at its meeting.
It said this will allow it to assess the impact of the cumulative past OPR adjustments, "given the lag effects of monetary policy on the economy".
At the current OPR level, the stance of monetary policy has remained accommodative and supportive of economic growth, it said in a statement.
Hong Kong's Hang Seng Index declined 0.12% to 21,650.98, China's SSE Composite Index rose by 0.49% to 3,240.28 and South Korea's Kospi added 0.51% to 2,380.34. Singapore's Straits Times Index slipped 0.44% to 3,275.24 while Japan's Nikkei 225 went down 1.44% to 26,405.23.
Among the heavyweights on the local bourse, Malayan Banking Bhd slipped one sen to RM8.80, CIMB Group Holdings Bhd fell three sen to RM5.69, Public Bank Bhd was flat at RM4.29, while Petronas Chemicals Group Bhd rose four sen to RM8.50, and IHH Healthcare advanced three sen to RM5.99.
As for the actives, Velesto Energy Bhd added two sen to 20.5 sen, ECA Integrated Solution Bhd went up eight sen to 98 sen, Zen Tech International Bhd was flat at four sen, while Dolphin International Bhd eased half-a-sen to one sen.
On the index board, the FBM Emas Index improved 9.25 points to 10,812.7, the FBMT 100 Index perked up 6.02 points to 10,504.27 and the FBM Emas Shariah Index was 17.27 points better at 11,066.92.
The FBM 70 Index was 11.68 points higher at 13,465.98 while the FBM ACE Index garnered 2.1 points to 5,449.
Sector-wise, the Energy Index rose 16.33 points to 839.97, the Technology Index eased 0.21 of-a-point to 67.02 and the Industrial Products and Services Index ticked down 0.02 point to 187.84. The Financial Services Index shed 34.82 points to 16,482.01 and the Plantation Index erased 43.64 points to 6,825.58.
The Main Market volume declined to 1.50 billion shares worth RM1.50 billion compared with Wednesday's 1.64 billion shares worth RM1.48 billion.
Warrant turnover fell to 309.43 million units worth RM59.60 million from 320.84 million units worth RM55.19 million on Wednesday.
The ACE Market volume narrowed to 683.96 million shares worth RM336.61 million from 741.23 million shares worth RM472.44 million previously.
Consumer products and services counters accounted for 172.9 million shares traded on the Main Market, industrial products and services (396.2 million), construction (38.75 million), technology (224.16 million), SPAC (nil), financial services (76.78 million), property (89.23 million), plantation (25.29 million), REITs (10.86 million), closed/fund (4,000), energy (333.43 million), healthcare (76.32 million), telecommunications and media (20.9 million), transportation and logistics (22.68 million), and utilities (14.12 million).